How to remove TRENDING VIDEOS from your facebook page...
These posts do not come from your friends. In a lot of cases, one or more of your friends may have carelessly given an application permission to access their friends list as, in most cases, an application like this will require access to all your data and then simply point you to a video on YouTube or some similar site - why would you want to give them the right to spam you in the future?
The first screenshot does not show any obvious way to get rid of this post on your Wall

However, if you move your mouse/cursor over the right corner of the inner box, a drop-down marker will appear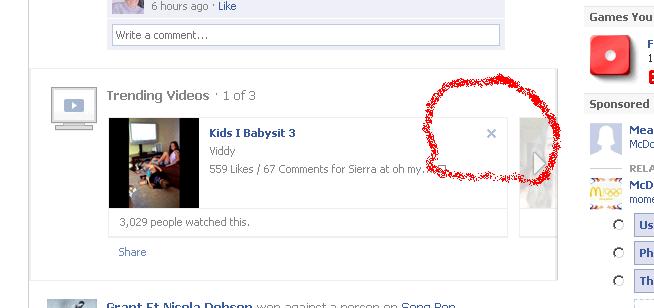 Click on this and choose the "Report Spam" option. This will make the post disappear. From time to time further posts of this sort may appear as the spammers find ways around the spam filters you have just set up; just use the above method each time it does!
This method will also work with many other dubious postings.