DAY 11 - Paris to Amboise 15/10/2007
We left the world's most expensive campsite, which wanted us on arrival to surrender our passports as a deposit for the camp key. We could see the passports were kept in an unlock cabinet behind reception and in some cases they sat on the reception desk until somebody had time to put them away. After putting up quite a fight we gave them a holding deposit in cash as I consider my passport an important possession when in a foreign country.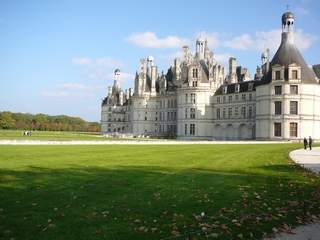 We went into the reception on a couple of occasions, each time the reception was unattended. When we went to leave and get our deposit back we lined up with hundreds of others and watched as campers/idiot tourists tried to get their passports back. I think looking at the pile it was potluck. We headed to Tours via the Loire Valley's Chateau route stopping and looking at some of the Chateaus (Beaugency, Chambord, Cheverny) from the outside, as we were too tight to pay and go in. Obviously the tour groups had the same idea as every Chateau was crawling with rugby clad tourists. We probably would have got away with passing as French tourists if Roger hadn't have worn his Palmerston North T-Shirt.
Chambord Castle (called the skyline of Constantinople on a single building) is typical of the landscape in this part of the country. While we stayed on land like that in the foreground, we would like to live in the Chateau in the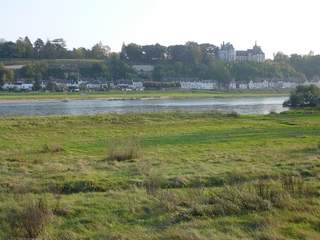 very background but realty is we would probably live in the middle ground. We went to a proper campsite so we could have some laundry facilities, but the drier was broken so we had to go into town. This turned out to be money well spent, but as we were to discover most laundry visits are value for money entertainment wise.
Today's entertainment came courtesy of an English couple who sold their house, retired and bought a large motor home. They were planning to spend England's winter months in Spain (there goes 11 months of the year sorted). However he drove under a bridge and wiped out their satellite dish. He was being punished by having to do the laundry because she told him that they wouldn't make it under the bridge. Anyway he turned up in the laundry with all the bed linen and couldn't work the machines, so he called her on the walkie talkie but she was in the supermarket and couldn't hear him. He must have assumed I was French and didn't trouble me which was going well until Roger came back and spoke English to me. I came clean and put him out of his misery showing him the English machine instructions. Mrs Pom finally came along still spewing about the satellite dish. Apparently they have to wait days for one to come from England and in the meantime they can't go anywhere because they have no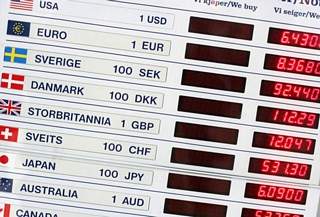 fuel and she can't buy any without knowing the exchange rate and with no satellite she can't look up the exchange rate. I had this mental image of them camping at the petrol station every time they needed fuel waiting for the exchange rate to come right. As mother would say "as mean as a Pom on holiday". She wanted me to look up the exchange rate on the laptop, I explained I didn't have internet access but she could get it for free at McDonalds over the other side of the car park. So as further punishment he was sent off to check it out and also fetch her cardigan, I think he was beginning to hate us for putting ideas in her head. Mrs Pom was good entertainment, she knew we weren't French or local but kept asking us where things were such as the cashpoint and whether supermarkets did cash back. After an hour of conversation she then accused us of being American, christ sake AMERICAN. I am not sure if it was my accent, my bling bling (5 stud earrings) or whether Roger looked like a rich oil tycoon. In fact maybe he looked like a rich sugar daddy from America because he was fantasising all weekend about getting a young Asian chick after seeing so many old NZ guys at the rugby with Asian girls less than a third of their age.