DAY 17 - Dublin to Glenville 14/06/2005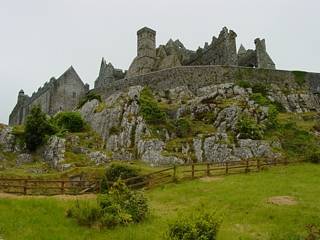 As usual the Irish weather was crap. We went to Kilkenny for some expensive paninis and moved on to Cashel to see the Rock of Cashel which is a 12th century church and Abbey. Like the Bru Na Boinne it was cheap and well presented, but like most attractions they bagged the English for destroying their heritage.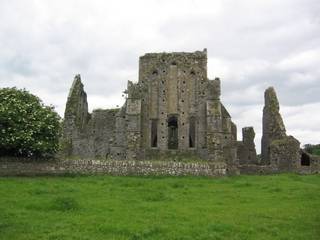 We went to Tipperary just to say we'd been there and then headed towards Cork, looking for a free camping spot. We found a pub carpark that was between owners so we missed the leaving and arriving free night of drinks celebrations.
Old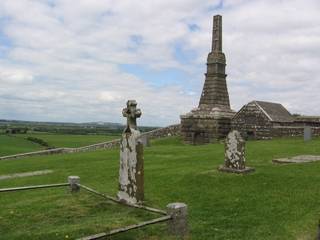 Chapel opposite the Rock of Cashel - untapped potential for tourist dollars