DAY 23 - The Grampians to Edinburgh 20/06/2005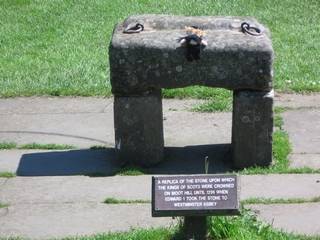 We went to Scone Palace near Perth to see where Scottish rulers were crowned. Apart from the maze the palace didn't really captivate us as it was grossly furnished with Asian period furniture and rooms filled with shelves of dinner sets. The treaty stone is no longer there. After a stint in Westminster Abbey it is now in Edinburgh Castle.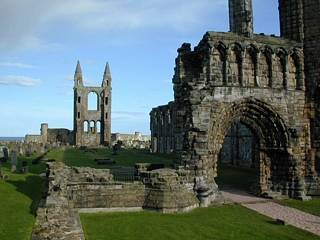 Further down the coast we passed the famous St. Andrews golf course and then caught a free park and ride bus to visit the St Andrews cathedral ruins.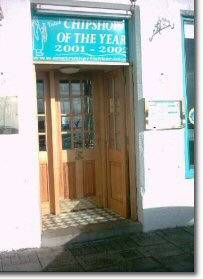 For lunch we dined in Anstruther billed as having Scotland's best fish and chip shop. That award was in 2001 and showed, the very long wait for our expensive greasy haddock and trout was disappointing.

Pssst...Kate + Wills woz 'ere...