DAY 21 - Loch Lomond to Inverness 18/06/2005
Our first stop for this rainy Christchurch like day was Fort William to get a look at Ben Nevis.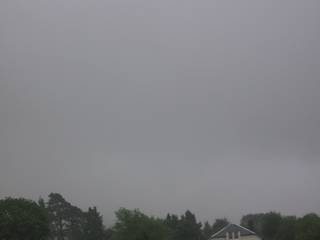 Unfortunately the cloud was low and we never saw it, However the town had some beautiful tourist shops full of Scottish treats of whiskey, shortbread, tartans etc. The road to Inverness was a bit like driving through the Mount Cook area of the South Island. There were mountains, barren fields, cold weather and all sorts of exercise fanatics, scouts and army troops doing their thing.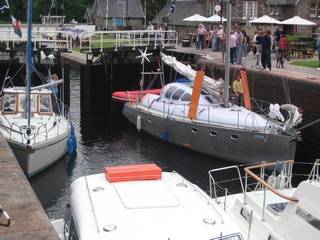 We stopped at Fort Augustus at the southern end of Loch Ness to watch the lock gates being worked on the Caledonian Canal that goes from 1 coast to another of Scotland. Along the road to Inverness we stopped to take the normal tourist photos at Loch Ness and meet some eccentrics making a video proving their theory of the Loch Ness monster (below).