As we have mentioned France shuts at lunchtime, mostly from 12.00 to 2.00pm, but our local superette shuts from 12.30 to 3.00pm. Ever wonder what people do in that time? Well, they go home, they rest and they eat and therefore cafes have to offer a 2 hour lunch option.
Our taste of France today took us to the village of Montmoreau-Saint-Cybard to try a typical 3-course lunch menu. For 14.50 Euro each we had a choice between
Entrée - hot goats cheese parcels or Bulots, translates to sea snails, which is clearly our word of the day, to be remembered and not ordered
Main – crispy skin fish on rice or gammon steak and potatoes on polenta
Dessert – cheese board or crème fraiche with raspberry coulis
All courses come with lashings of soft baguette.
You can probably guess that we didn't have the sea snails or the ham steak. It was an interesting experience, cheap if 1 Euro was NZ$1, the entrée and dessert were nice, quick to the table and at the right temperature. However for a chef that worked at Claridges in London the fish and rice was lacking seasoning, the skin was not crispy, the rice was luke warm and I had 2 bones in my fish. The restaurant is new and obviously hasn't experienced a busy day before because we were asked to keep our dirty cutlery after entrée as they were short. Not all diners got the same size portions and the fish looked inconsistently cooked. Possibly the French don't make good beer because the waiters suggestion was to try the Belgian beer. We left them a small tip so they could afford more cutlery and so future diners don't have to share the few sets of salt and pepper shakers.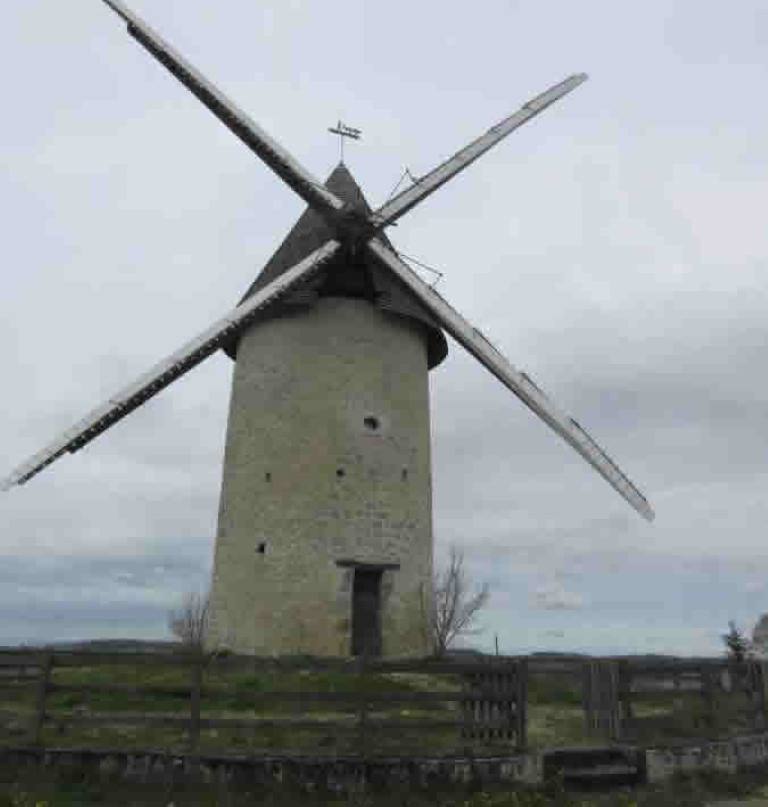 After lunch we went to Condeon for a Windmill geocache and to do a driveby of Reza Mahammad's cookery workshop. If the name sounds familiar, he appears on Food TV a lot. For a mere NZ$500 you can attend 2 of his workshops; probably not. We couldn't find his house but did find the cache.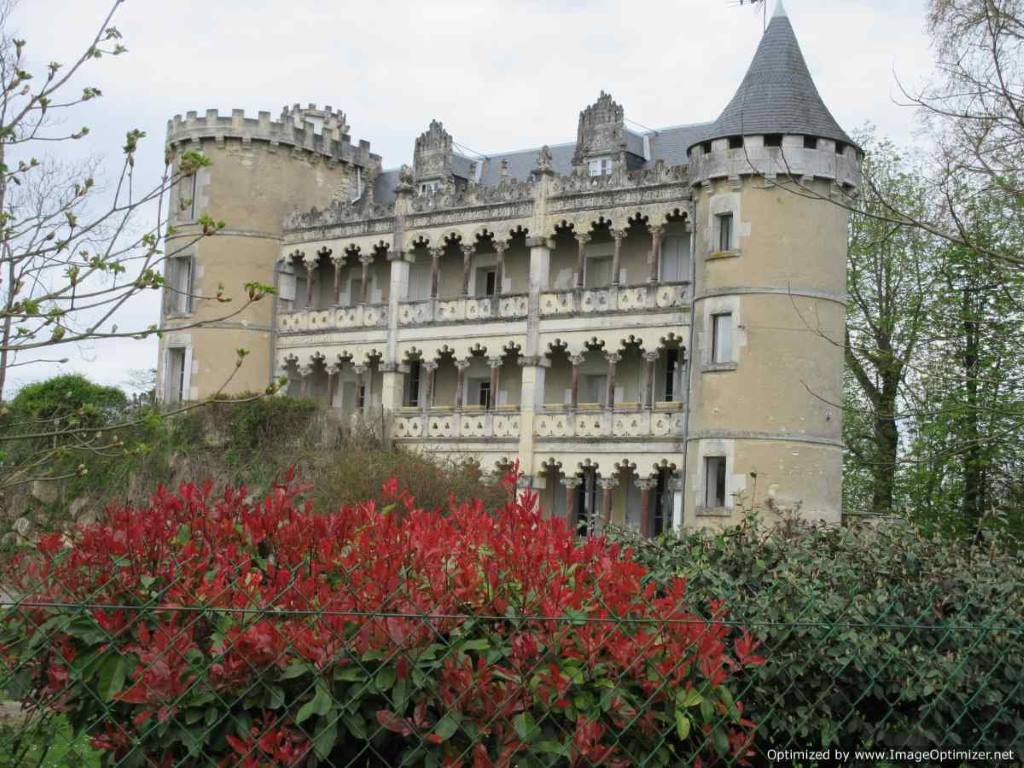 Our history lesson came from the town of Baignes-Sainte-Radegonde as we did a cache around the 14th century town born out of the Hundred Year's War. That's another about France and England not getting on; nothing much has changed, they still don't like each other, but that's life in this part of the world. Anyway we saw the old abbey, church, chateau and boys school (as per photos), but didn't find the cache. (Ed: yet)