We went to Blaye today which is a port town situated on the Estuary of Gironde, well before the North Atlantic coast. The estuary is quite large in width and length and has a long history of military and strategic significance to the area. We went to see the Citadel with its two military forts, an abbey and a small town built within its walls in the 1600s. It has been continually added to and modernised in keeping with military advancement and attacks throughout the centuries. We visited a similar Fortress near Dresden in Germany in 2016 for €10 each; today's fortress was free entry, information boards in English and very well kept. The fortress even has its own vineyard and geocache. Found! Yahoo!!!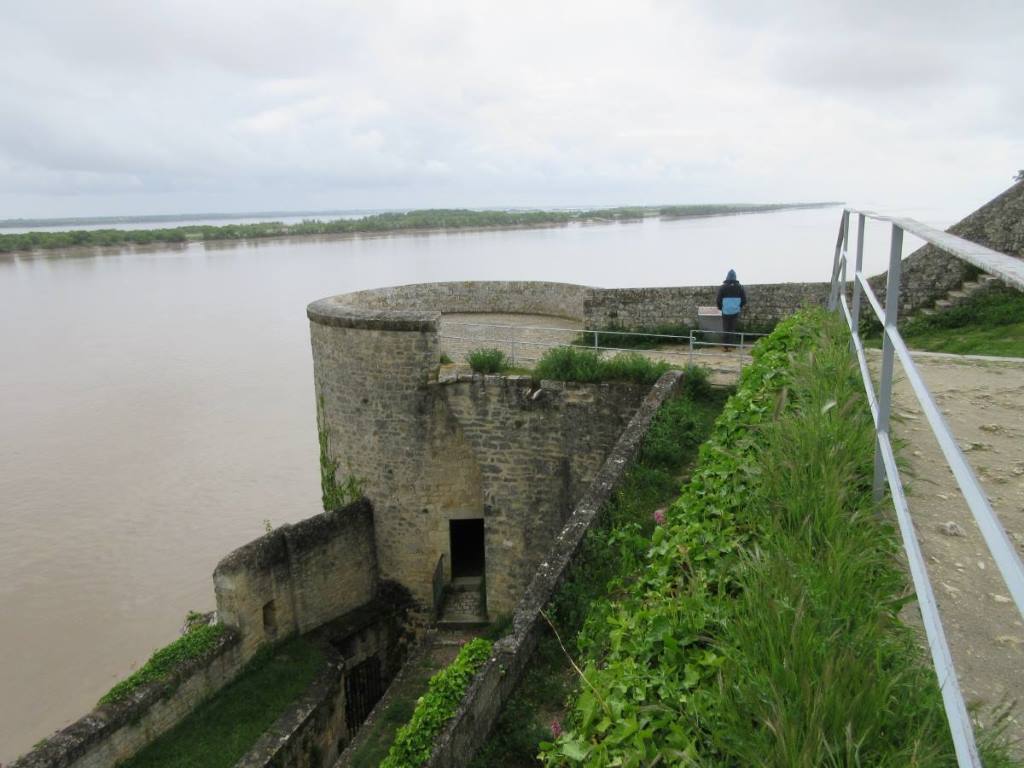 In the same area as the fortress was the town's Saturday market. There were plenty of free car parks for both the fortress and the market. The market has all the normal stalls, but something I haven't seen before and couldn't get a good photo of, is the rotisserie pork and chicken stalls where all the fat drips down into a tray where there are cooked chips soaking up the juices. I love chips and animal fats but that is taking gluttony a little too far.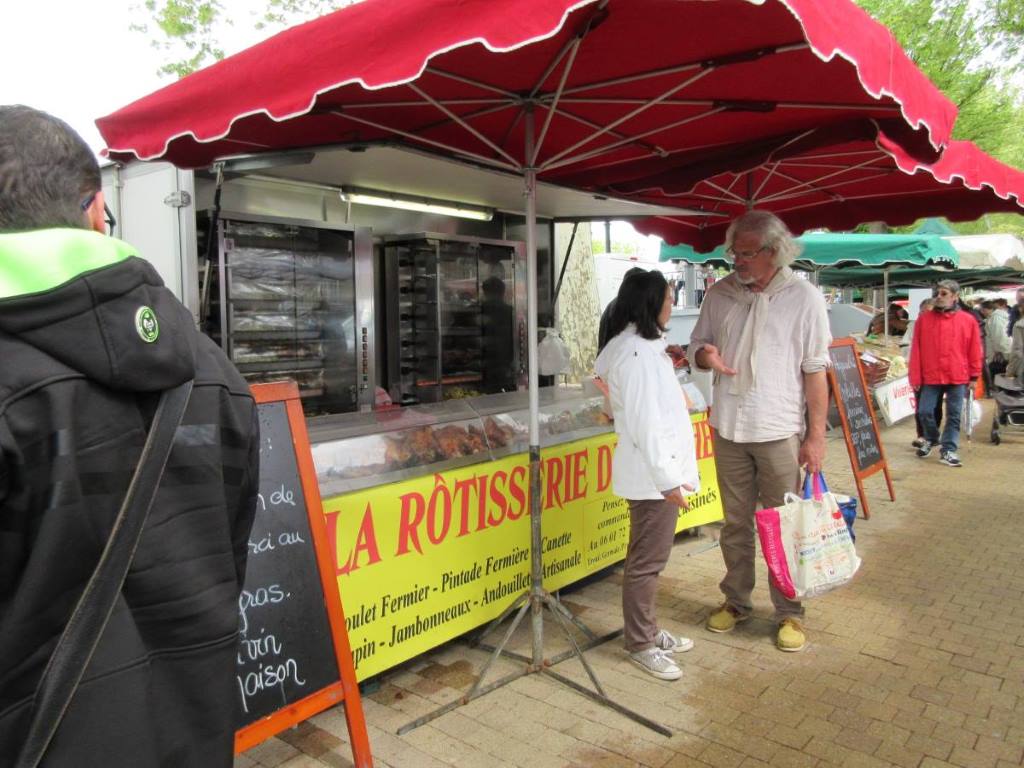 This area is known for its red wine producing vineyards and asparagus production. Normally we arrive at a town either just before or just after they are having a festival, but today our luck changed and we arrived on the weekend of the asparagus festival in Étauliers. Free entry, free car parking, free activities for the kids and so many food stalls and seating areas. We arrived a day too early for the making of the 4,000-egg asparagus omelette but that didn't concern us. After doing the rounds of the food stalls we discounted the many products of asparagus (crème brulee shouldn't be asparagus flavoured) and settled on the asperges blanc avec crème. That is today's taste of France and French word, white asparagus with a creamy dip (and of course baguette).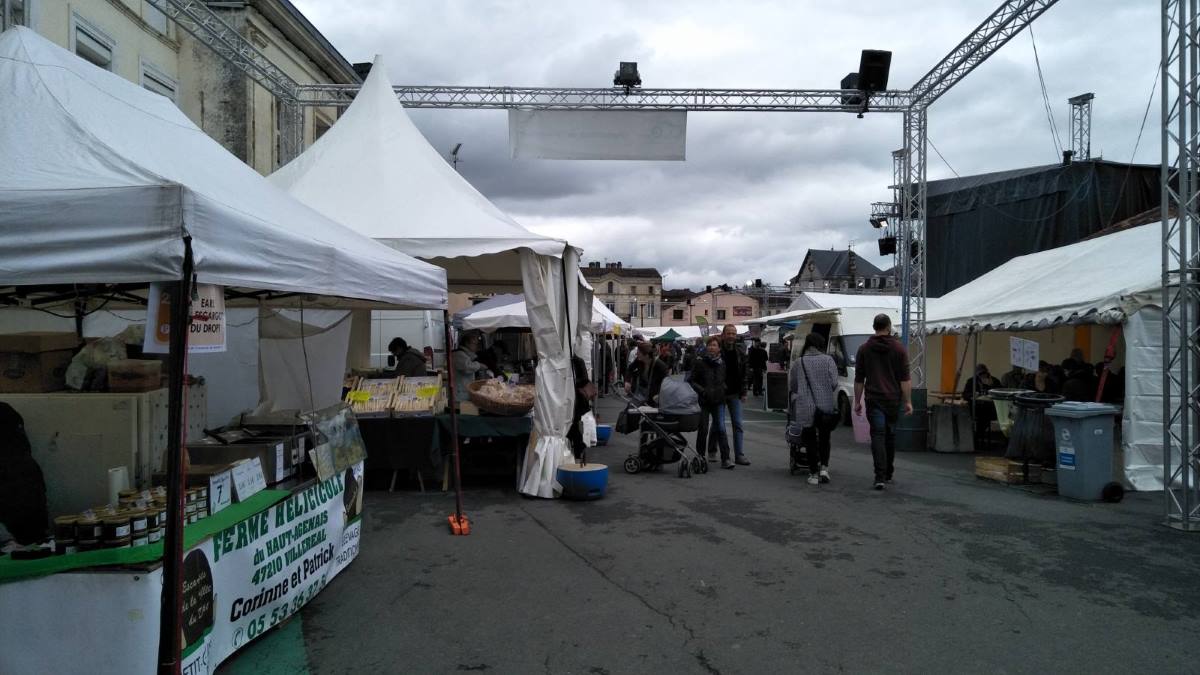 White asparagus is milder and colourless because it is grown underground or under cover and therefore doesn't produce chlorophyll, the stuff that makes it green. Personally I prefer mine green, but when in France you must follow the trends of the top Michelin star chefs. We bought some to take home, as well as sweet strawberries, and other sweet treats (passion fruit macaroons are my new favourite) which were consumed while watching the free entertainment of bagpipe accompanied dancing French style. As most of the people serving were young girls, they all spoke good English, far better than our French.
The festival even has young men with wheelbarrows to transport your large quantity of purchases back to your car. We could carry our meagre purchases; however on arrival at the car I can see why they need assistance as a French man couldn't even loosen the wheel nuts of his flat tyre he was so weak. Roger came to his rescue; must have been all that sugar, not the anaemic asparagus (Ed – good technique beats muscle).