Today the Clock Tower bells rang at 7.00am telling people to get up for work, but then the Church bells rang to say go back to bed as it is a public holiday. Today is Victory in Europe Day (VE Day), the day Europe commemorate and celebrate the end of World War II. Finding out what commemoration services are held nearby is difficult because:
a) The Mairie (town hall) is never open
b) The tourism and cultural office staff don't speak English
c) Searching your town on the internet can be difficult when so many towns have the same name.
To distinguish between the towns they add a suffix of the river running through it or the region it is in, for example; Karapiro-sur-Waikato = Karapiro on the Waikato River or Cambridge de Waikato = Cambridge of the Waikato region. When you get a town with a long name for example Maungatautari-sur-Waikato, they shorten the road signs to Maungatautari s/W. That's fine if you know the area, but we don't, our last house was on the Dronne, this one is near the Dropt and we are in Duras, so most signs just have "/D". I gave up searching and decided to chance finding a service for the commemoration part of VE Day; however we only came upon memorials that looked like they had already had an event.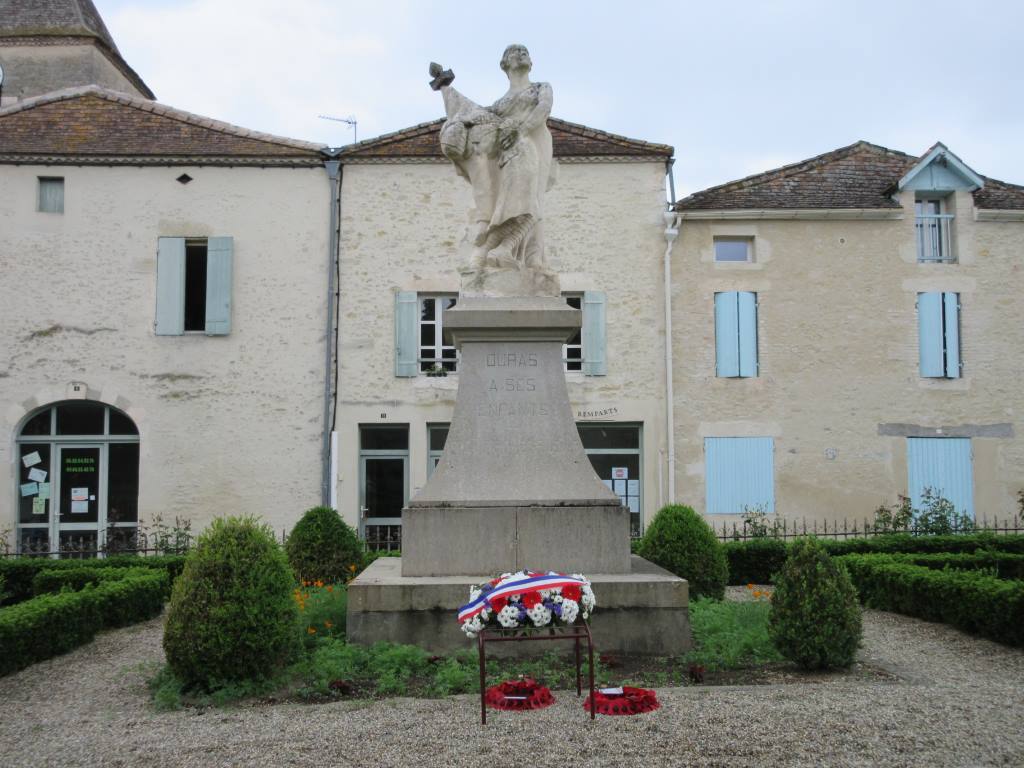 In the afternoon, when the French celebrate VE Day, it is much easier to find a fête to go to. I chose the one at Colombier knowing it was going to be big based on the ground stall markings we had seen previously and the promotion of their 25th anniversary. Big it was, 713 stalls of absolute crap, not a fresh produce stall in sight however I did buy a turtle salt and pepper set. There were limited food stalls and the queues for hot food were horrendous. Our taste of France today comes from the cold food options which require buying tokens or Sous (French currency pre 1795), I got a crepe with jam, and Roger got a foot long Pate filled baguette. We both got loads of exercise walking the 1.5kms uphill from the car park and doing the circuit of 700 tacky stalls.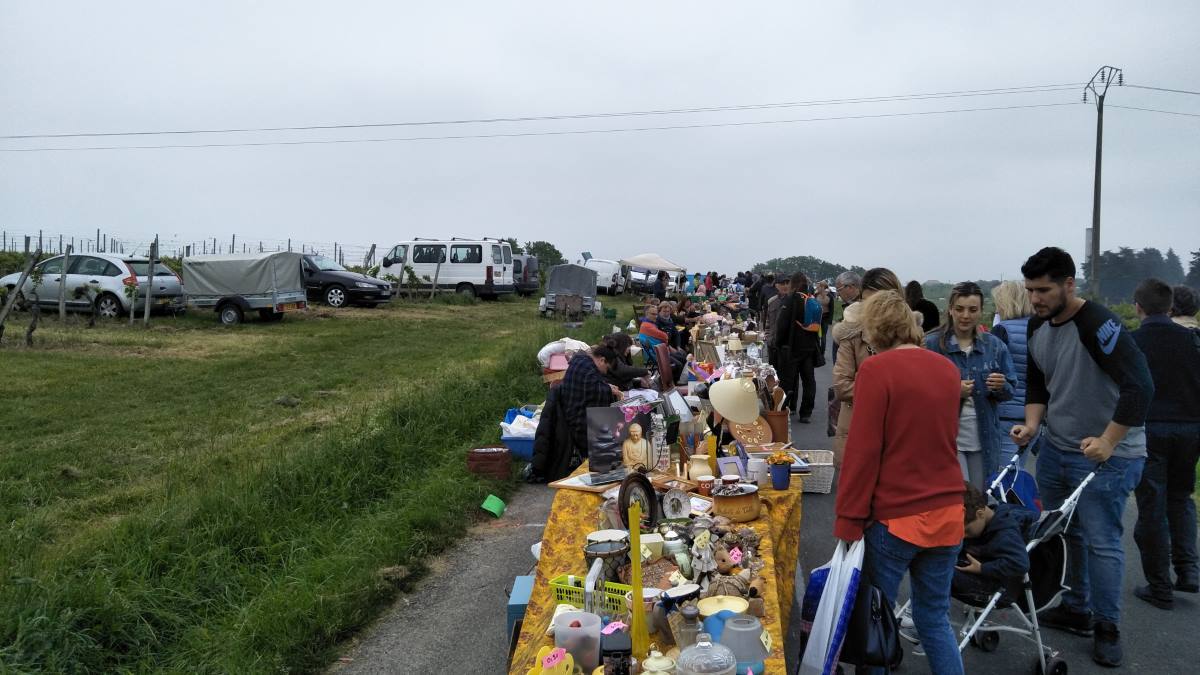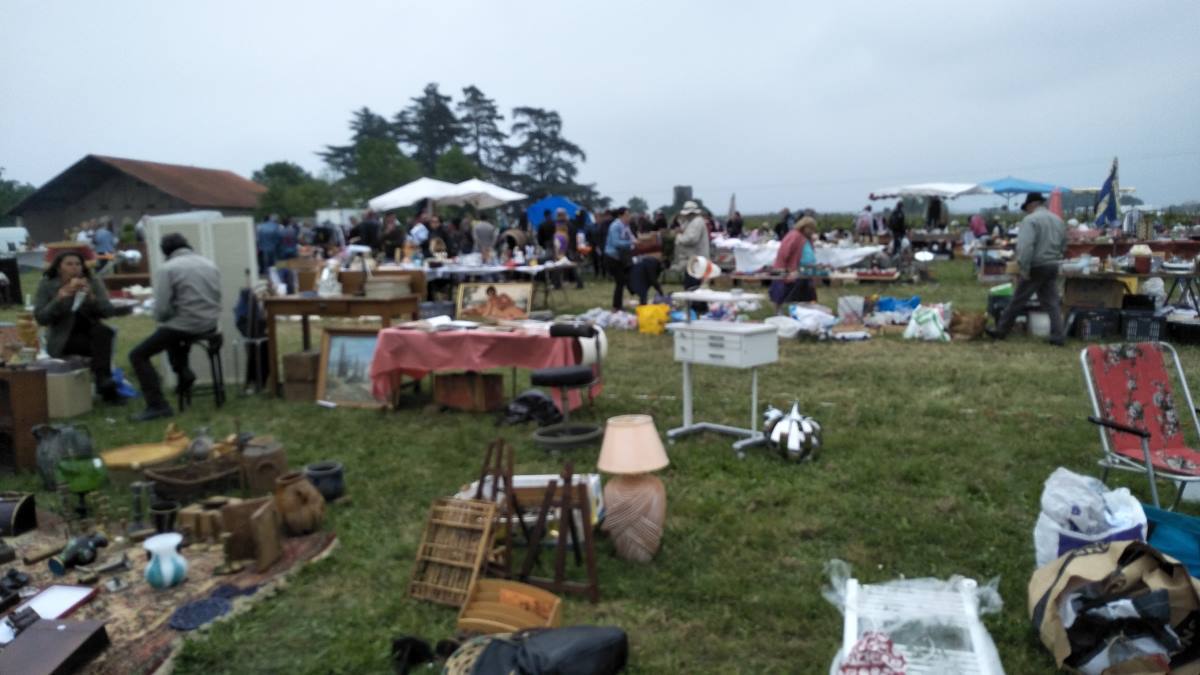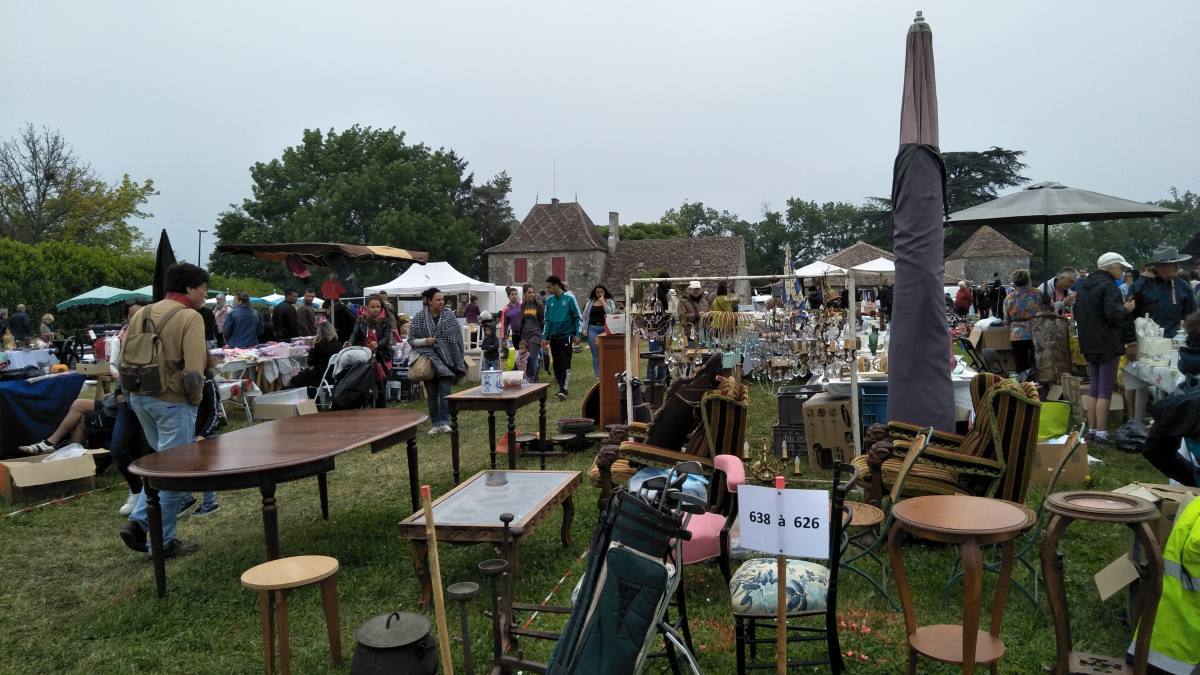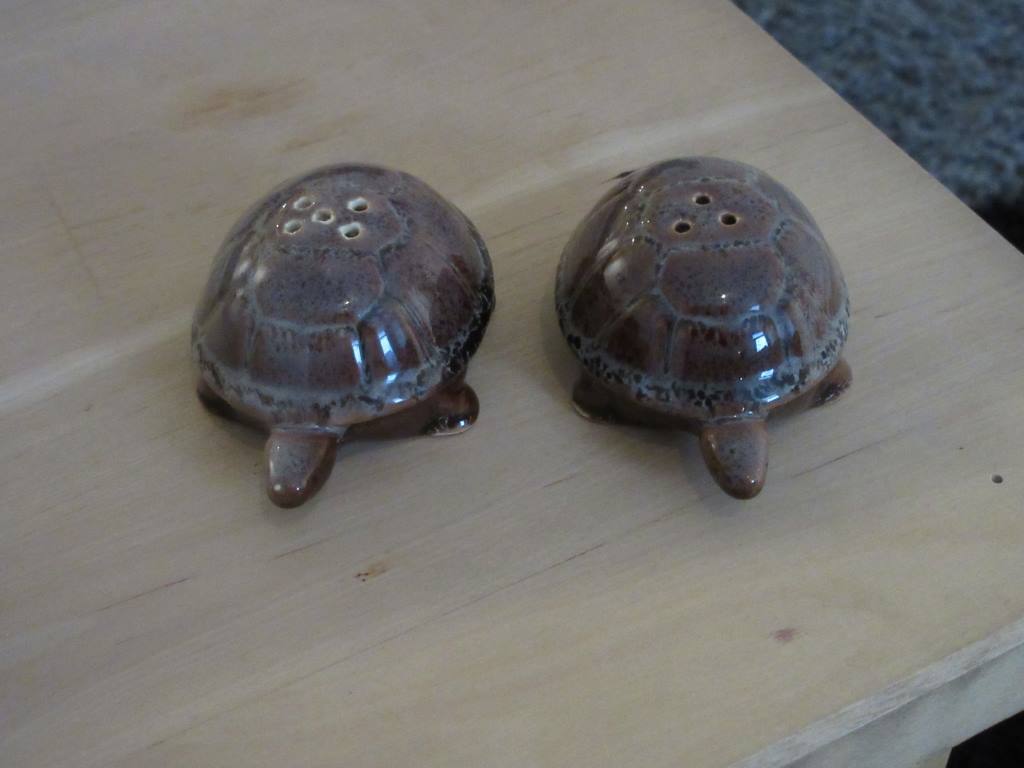 As if all that walking wasn't enough I should mention that before the market we did three caches in Eymet: finishing off the previous tricky multi, taking in a medieval bridge (still in use) and a Touron washhouse or Turron (a lavior). Touron is our French word of the day; I believe a lavior is fed from a natural spring coming up from the ground, whereas the water for a Touron comes from a Troglodyte source which is a cave either created by prehistoric man or by water naturally flowing through a rock cliff.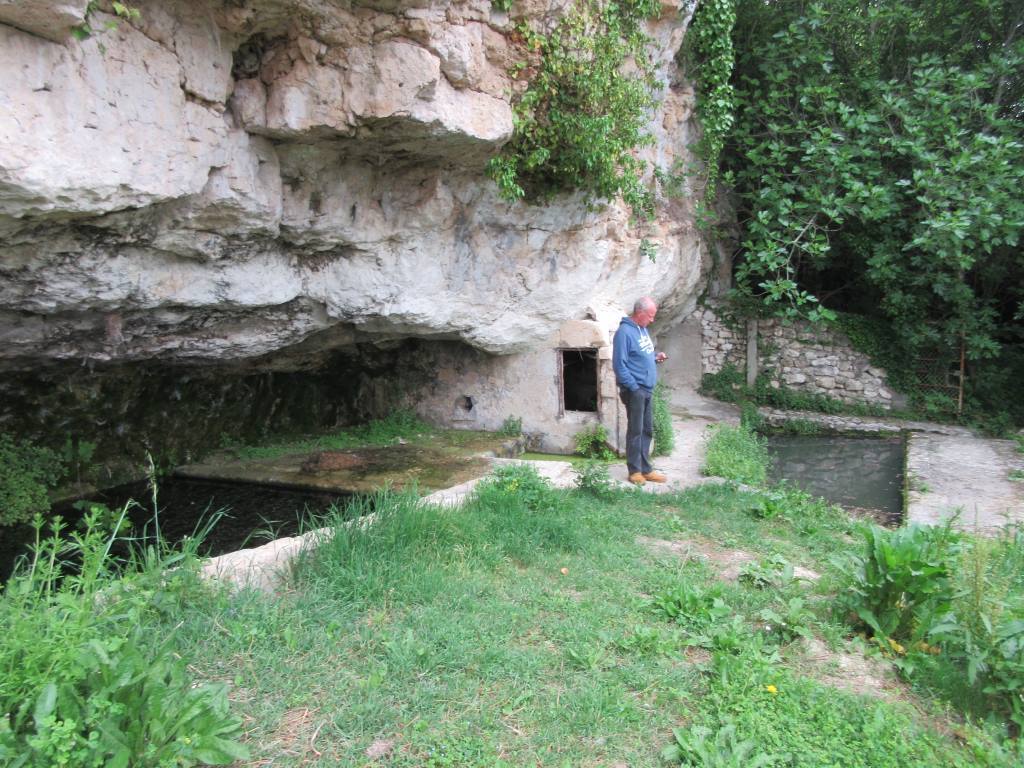 Our day ended with repeating another unsolved cache in Colombier, this time Roger found the cache dumped in the bushes. We also did a circuit around the town of Saint Nexan where we found 8 caches, some quite tricky, to the point that we spent 30 minutes with 3 fellow cachers trying to find a plastic ladybird. They gave up, but lucky Roger has his geocaching wits about him today.