7.00am - we got the first church bell for the day and Roger raced to the bakery to get us hot croissants, no joke. It was nice to have a roomy shower; better still was our taste of France this morning, hot buttery croissants with blueberry jam.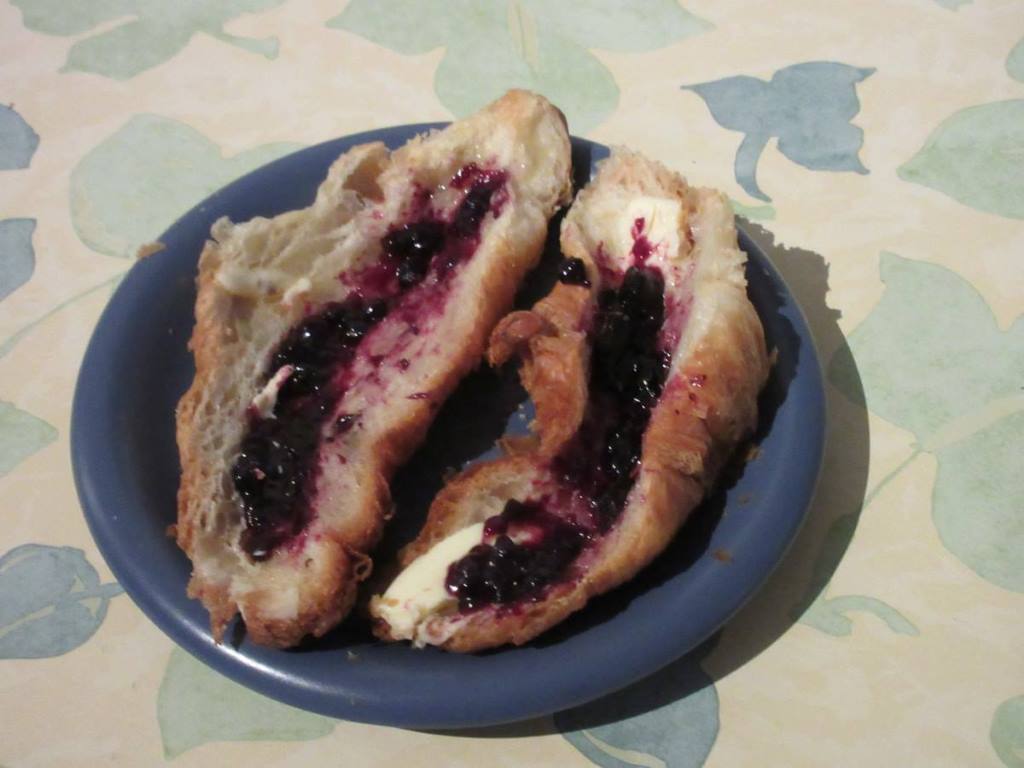 However niceties were soon over as the workmen arrived to fix a cobble in the road outside our apartment at 8.00am. Knowing how fast the French don't work this could be an issue; however they have lots of breaks so there may be some relief. First job today is to catch up on some washing, our last house had a small machine that took 2 hours 25 minutes for a standard load, at this house the machine came up with 4 hours 10, crikey the French must have big power and water bills.
As the 14th century Duras Chateau at the end of our street is supposedly doing renovations from tomorrow,we decided to get in early for a tour. I say supposedly because the website say they will be finished by the 4th May, the sign on the building says they will start on the 3rd May and you get the feeling while walking around that neither of these dates is correct. Anyway, you do get a good look around the castle, with little or no furnishings and the views are impressive from the tower. There are English information boards and you trigger secret doors, light shows and audio visuals as you enter rooms.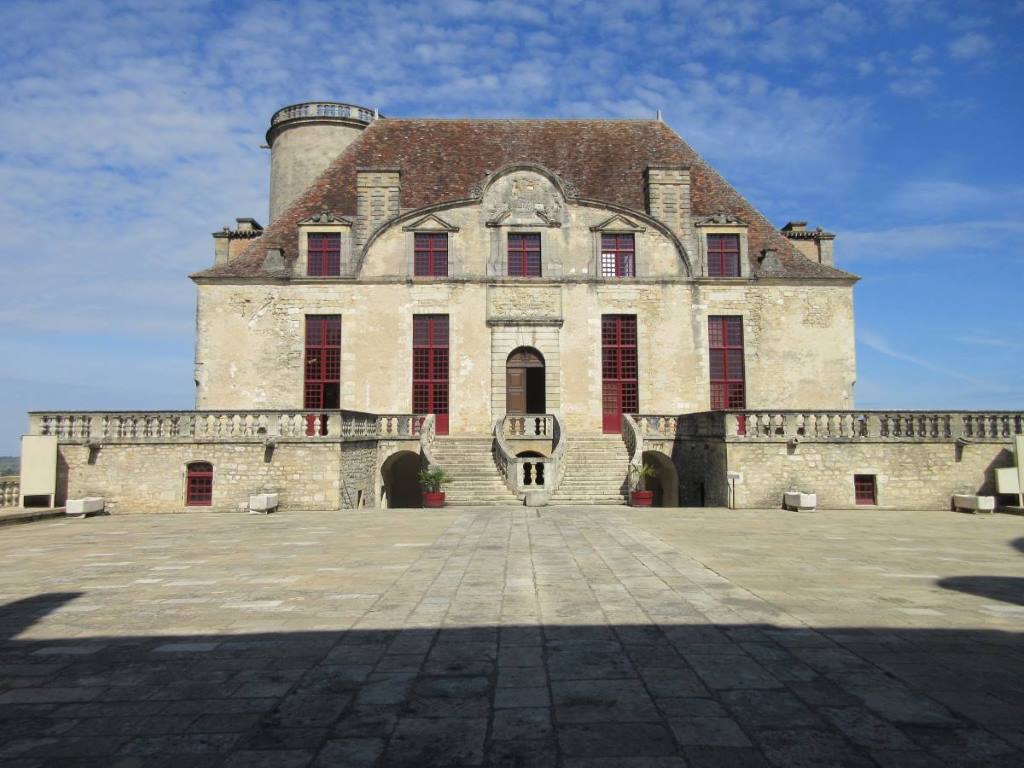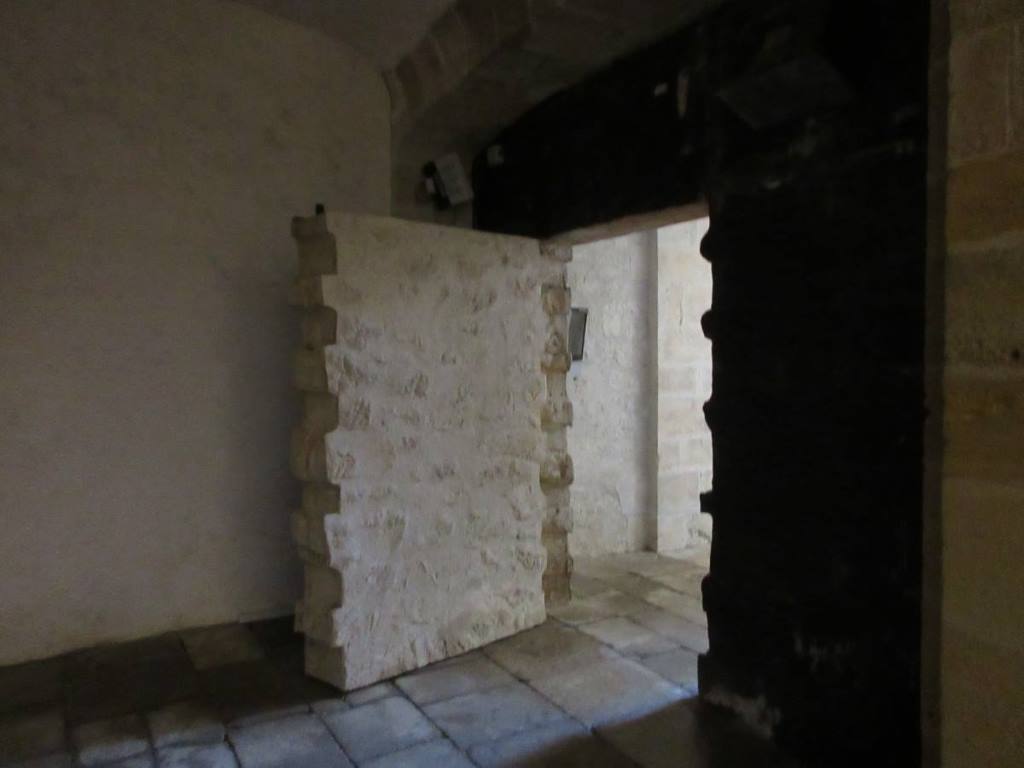 We sampled the hot beverages at a local café, he got a pod coffee which was considered reasonable and I got melted over-sweetened crap chocolate in hot water. It took me so long to drink it a skin formed on the top just like grandma's rice pudding. To continue our exercise of trying to stay warm we set off on a two hour geocache around the town. The first stage took us a mile out of town to "tour de vins", which is a building set up for tourists, in a small vineyard setting, with paths and information boards that describe the grape growing and wine production process throughout the year. The next stage took us to the clock tower, by our house which was too alluring to duck inside for a bite and some warmth, yeah right. Cache shall remain unfinished for the day, that's life.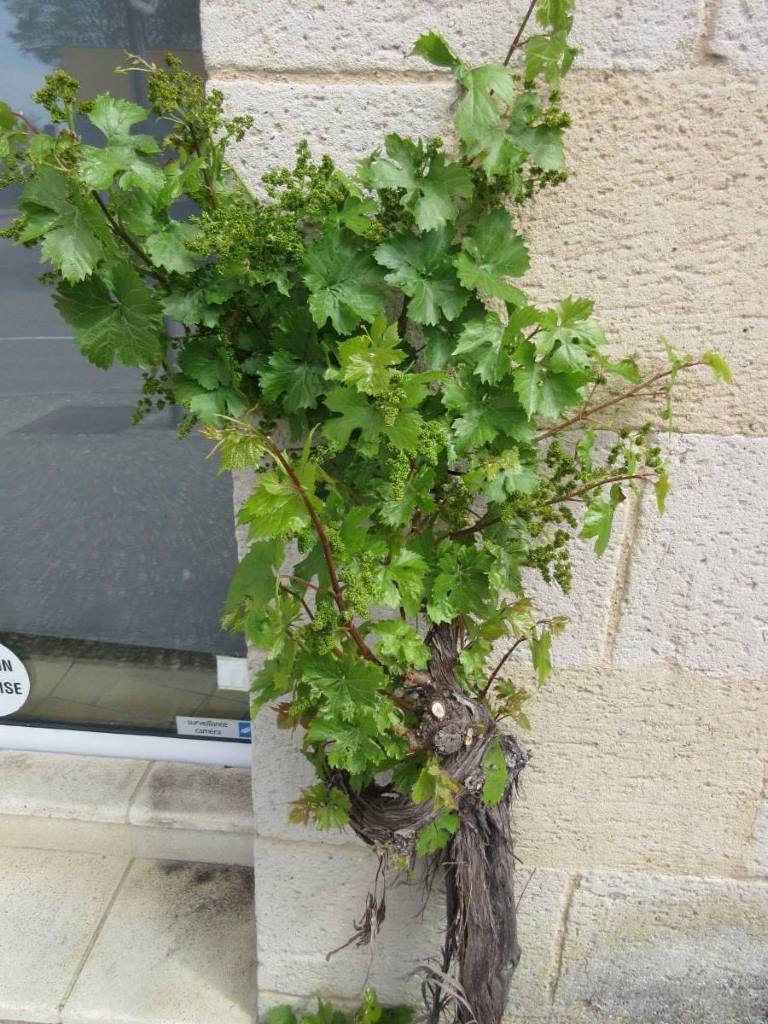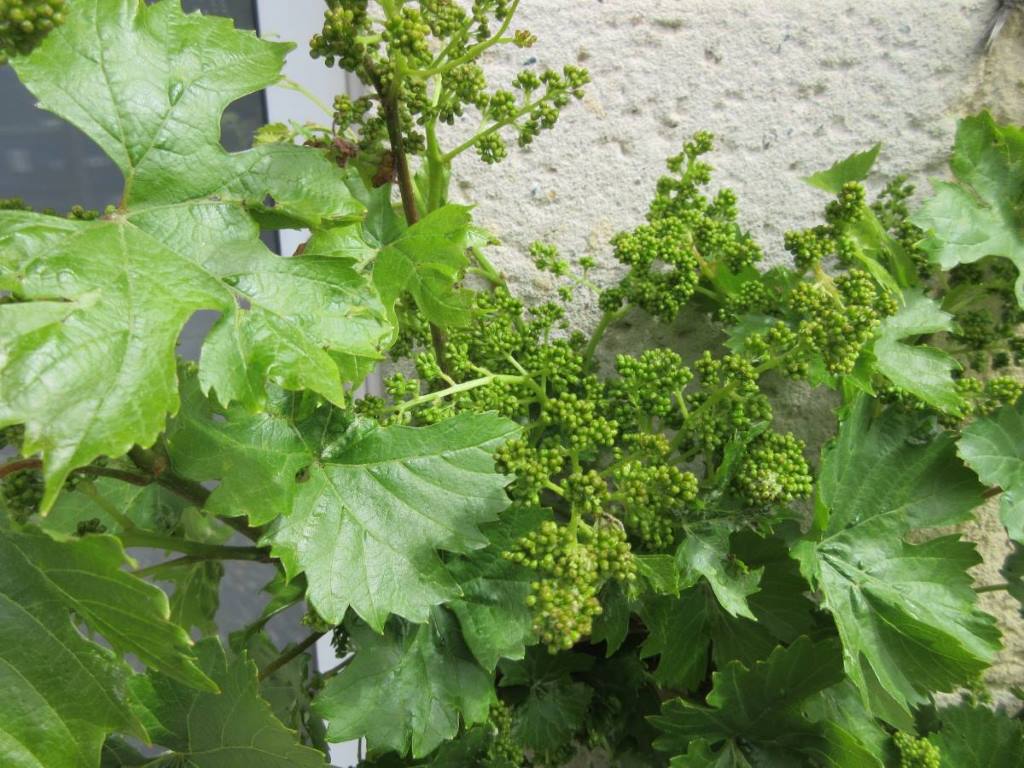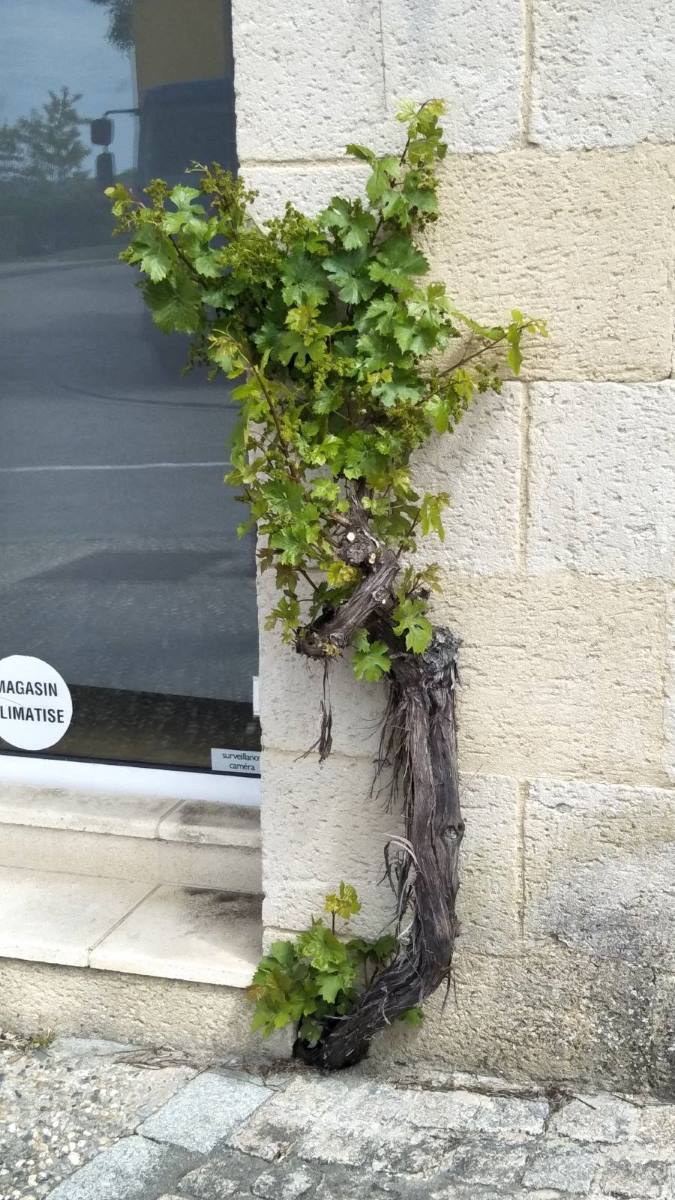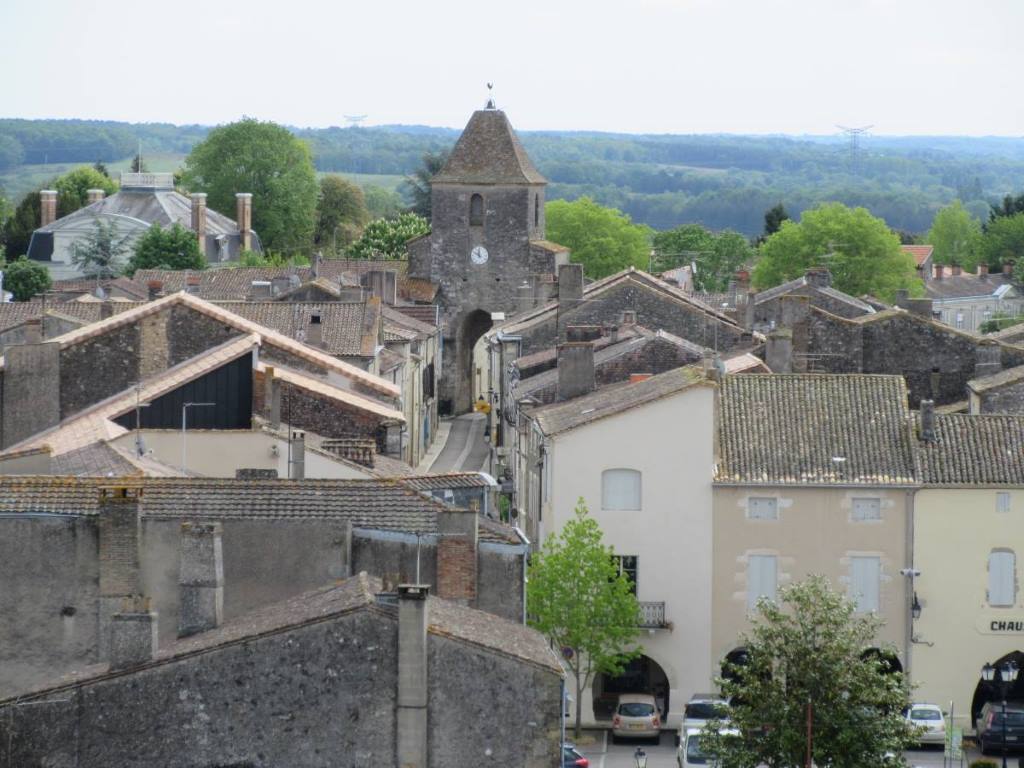 No warmth, no food, so off to the local supermarket we went, it was expensive and small. We went in search of and found a LeClerc, in another town, which filled in a few hours. The supermarket provides covered parking, which are actually solar panels, so they generate their own power. They have so many other features, a vast selection, department store shopping and fast checkouts with helpful people to speed up the process, sold.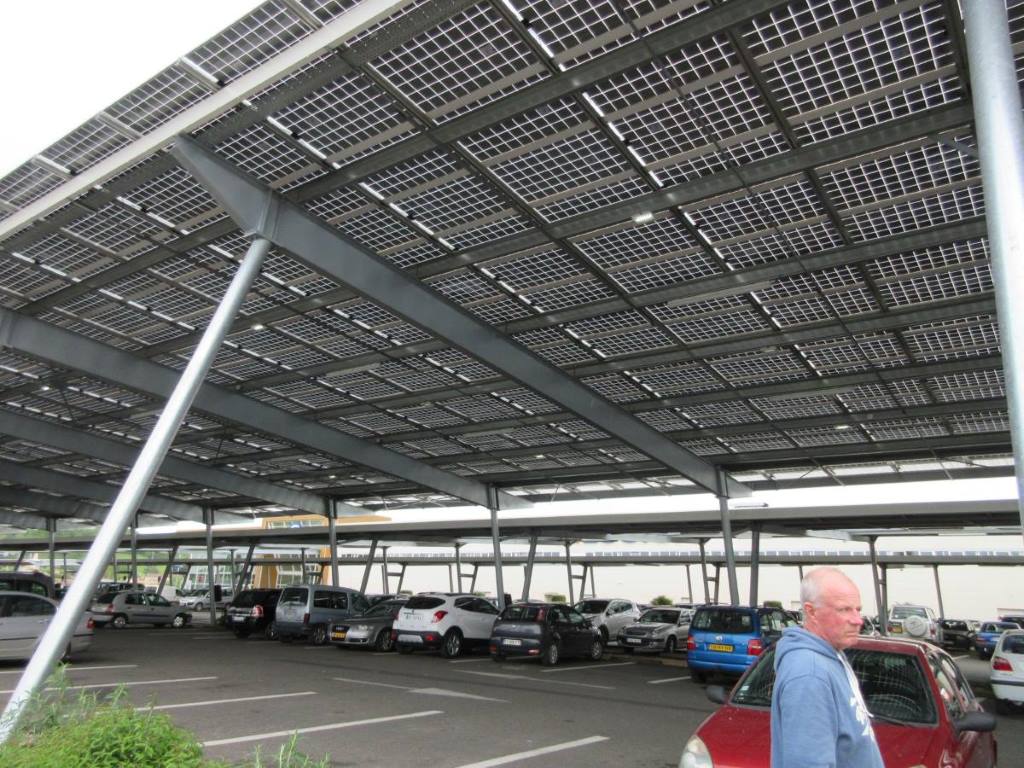 French words of the day are vergers, vignes and boisement; these are for my Uncle Peter who I believe is following the blog, and they mean orchards, vineyards and woods. Peter is a retired orchardist, viticulturist and grew a tree or two in sunny Victoria, oh for some sun. The next photos are of the surrounding orchards, woods and vineyards taken from the chateau tower. There is also one of broadbeans. "Why?" you may ask, well in France grass and crops are grown between the vines because it is considered good for them to compete for water as it forces their roots to go deeper. Not in the photo below, but on our travels we have seen vineyards with broadbeans between the rows, my father would be in his element here, wine and broadbeans, yuck.