It would be rude to live in a large wine area of France for 3 months and not visit a winery. However not being a wine drinker I have an issue with spending money on a tour, especially as I have done my fair share living previously in Marlborough, Hawkes Bay and Canterbury. But luck would have it Bergerac and Duras are having a wine festival over the next two days and for me it is free. I can attend the festival in the town square on Friday and then on Saturday get a tour of a winery in English. However for Roger it is slightly dearer, a reasonable €4 or NZ$7 for a souvenir glass and seven tasting tickets. For that price he also got a notebook in which to write his thoughts and reviews, a quiz sheet and a pen. The quiz wasn't in English but a nice man showed us an answer because we were from NZ and his daughter worked in the Marlborough vineyards. We did go to the free museum of wine and found out the rest of the answers.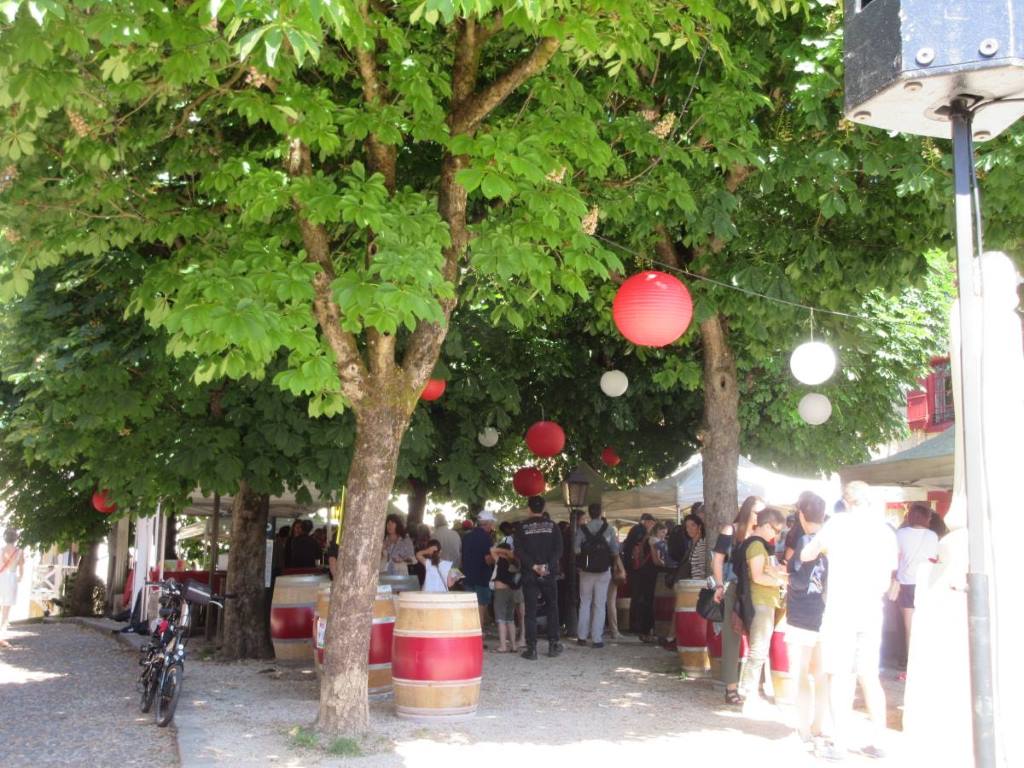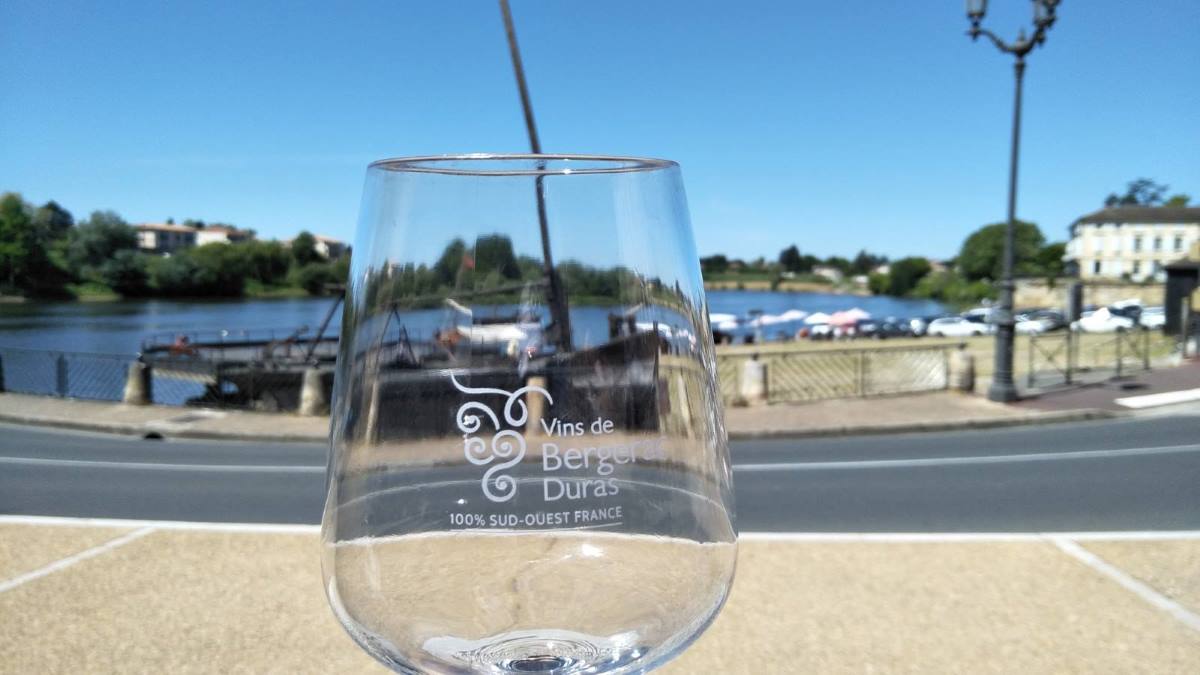 With all the tasters around and lack of French it was hard to get all the wine details of Roger's chosen seven tasting samples, so below is my best guess and his comments:
Taste of France today is my wine tasting - I sipped them all and thought they were okay except number three for which I couldn't understand why they were serving vinegar at a wine tasting.
French word of the day is 'La Vinata", which was the name of the wine festival, what does it mean? I have no idea as Google can't translate it. Great event, in a nice area, free parking, shame we couldn't stay for the evening music and entertainment, that's life. That is also number one ticked off the "Cultural Immersion" list.
The old town centre of Bergerac is a beautiful area with lots of well kept heritage buildings, history information boards, flower and tree filled town squares and plenty of cafes. Even the old port area has been well maintained and offers boat tours. We saw most of the tourist and heritage sights by doing 3 multi caches and a traditional. The caches take you through the history of the port (ships), wine and mill (flour) town and how it was affected by famine, floods and wars of both the secular and religious kind.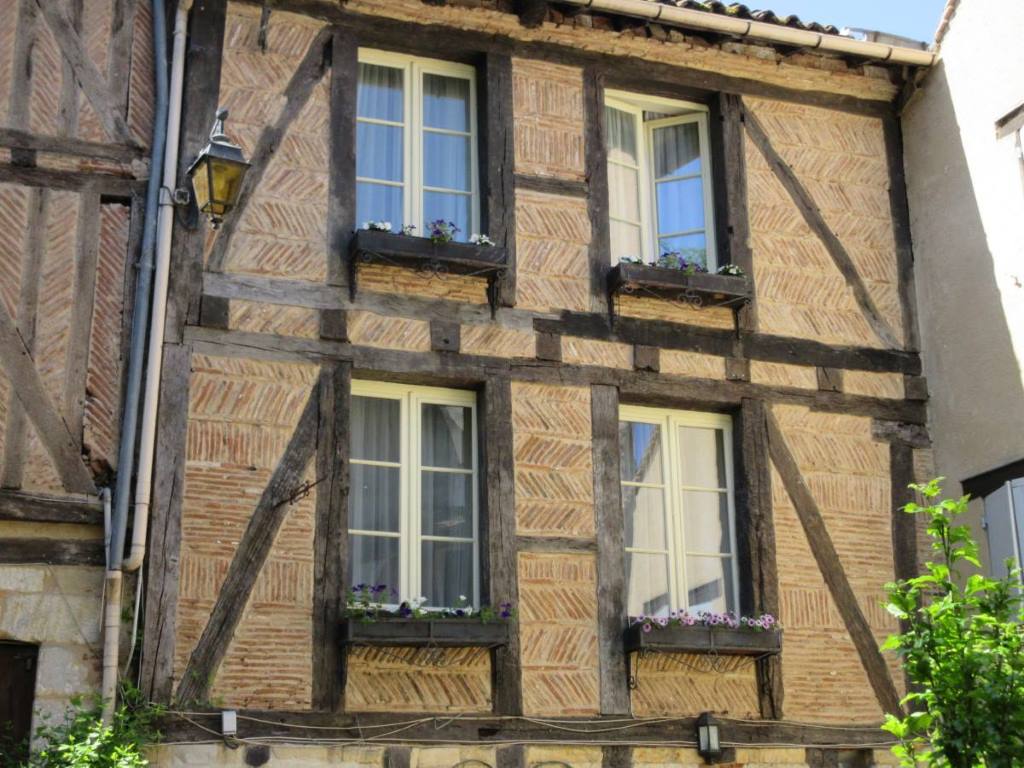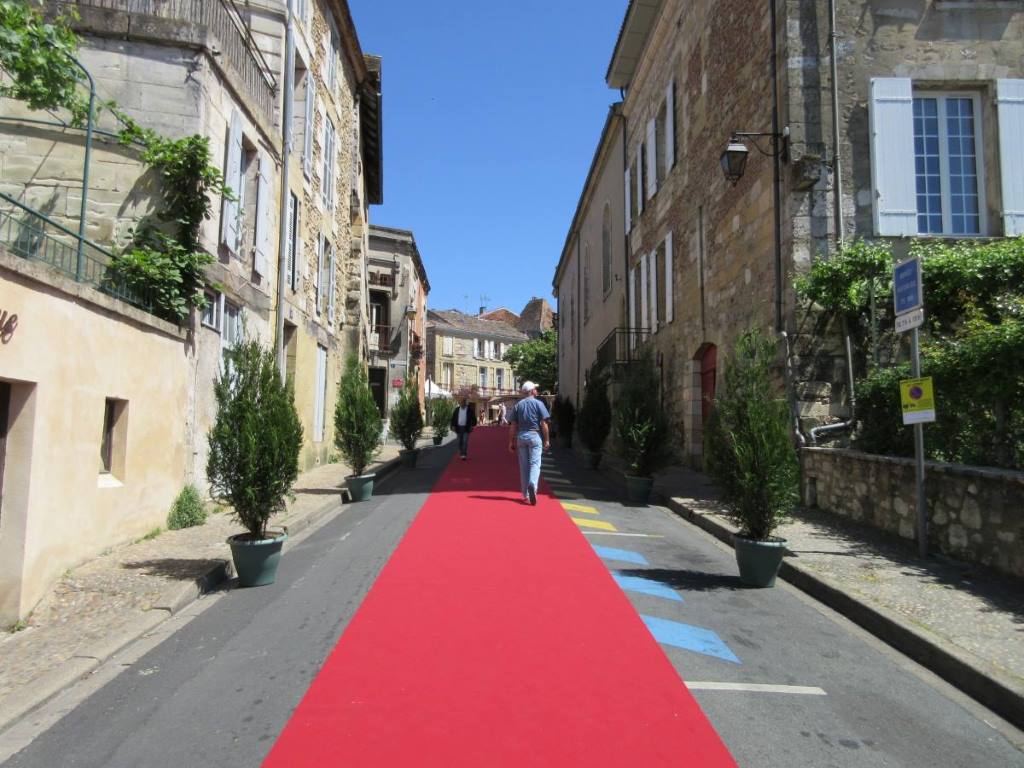 After visiting the local rowing club, who were doing learn to row in singles, we headed home via the 16th century Chateau Monbazillac for a geocache. Very well maintained large chateau and out buildings kept as a winery and museum. Although we didn't visit the chateau interior we did go in the other buildings for "Cultural Immersion" number 2, a free art and crafts studio exhibition. You could vote on your favourite artist, my favourite piece was the reading cat carved in stone, but not so favourite price at €250. Roger's favourite were the paintings of fat bottom, round-is-a-shape ladies, price unknown...