Cultural Immersion time is now upon us with the weekend approaching. A few towns are holding "Fête des Voisins" which are neighbourhood parties. Therefore they are for the locals and not visitors from New Zealand. Our little village has theirs on the 2nd June so we miss out on the streets being lined with long dining tables and a massive pot luck dinner.
Being Friday we went for our three-course Taste of France at Duras' Terrace Restaurant. Lucky we got in early as it turned out to be a popular spot. Our most expensive Formula experience at €16 bought us
Entrée - Mozzarella and tomato salad
Main - A very large baked chicken thigh with a capsicum sauce and gnocchi gratin
Dessert - choice of two: dehydrated apple tart with caramel ice cream or poached pear ice cream sundae
Basket of baguette pieces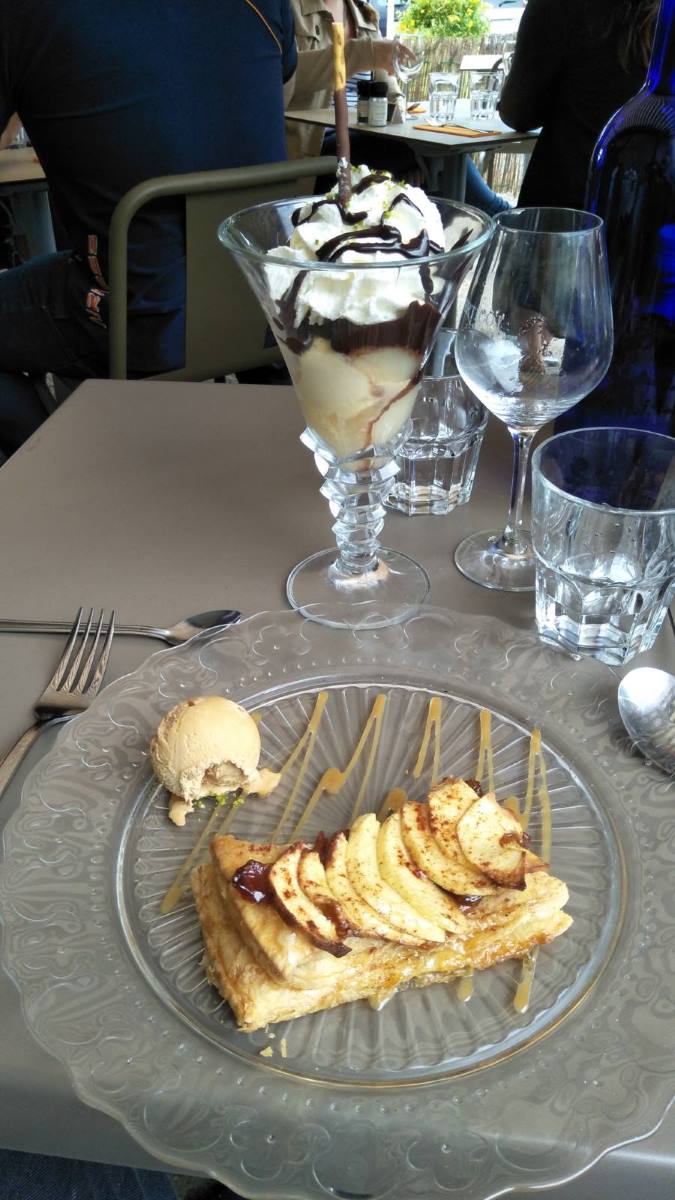 As our lunch was only a forerunner to our main cultural event for the day we went home and rested.
Today's Cultural Immersion event was to take in a free music concert in Monsegur to support a local school. So off we went to a small village with a large open town hall surrounded by bars and restaurants. However we then discovered the concert goes to midnight in a very small hall with tables and hard chairs. We flagged the Cultural Immersion experience and headed back to our local and joined the Poms.
Today's French word comes from the Pizza caravan that sits outside the local pub on a Friday night. They work in well with the pub by telling you that it will take 20 minutes so go buy a drink, the pub lets you eat it on their premises and the pizza van takes back the rubbish. I have been dying to try their reasonably priced pizzas, so while Roger got in the drinks I got the pizza with 'anchois' = 'anchovies'.