Time for another three course lunch experience, so today we drove to La Force to do a circuit of nine Geocaches in a recreational forest and planned to stop for lunch on the way when we found a nice village. Saussignac looked charming and the Golden Lion was offering a €14 deal of a three course lunch with complimentary wine and coffee. Popular spot, six tables of diners, three English, one American, one Kiwi and one token French. The lady knows her market well and speaks perfect English; she also serves British food with a French touch.
So today's taste of France is:
Entrée: Saint Jacque fish cakes = salmon mousse cake on a bed of lettuce and half a cherry tomato.
Main: Steak and chips, the steak comes "bloody, medium, and well done, no in between", I played it safe and got the medium which was actually medium rare, whew.
Dessert: strawberries and cream (that's four small strawberries and a tablespoon of cream)
Extras: two glasses of wine, water and baguette

It wasn't the most exciting meal we have had, but the chips were nice and the owner was very pleasant and accommodating.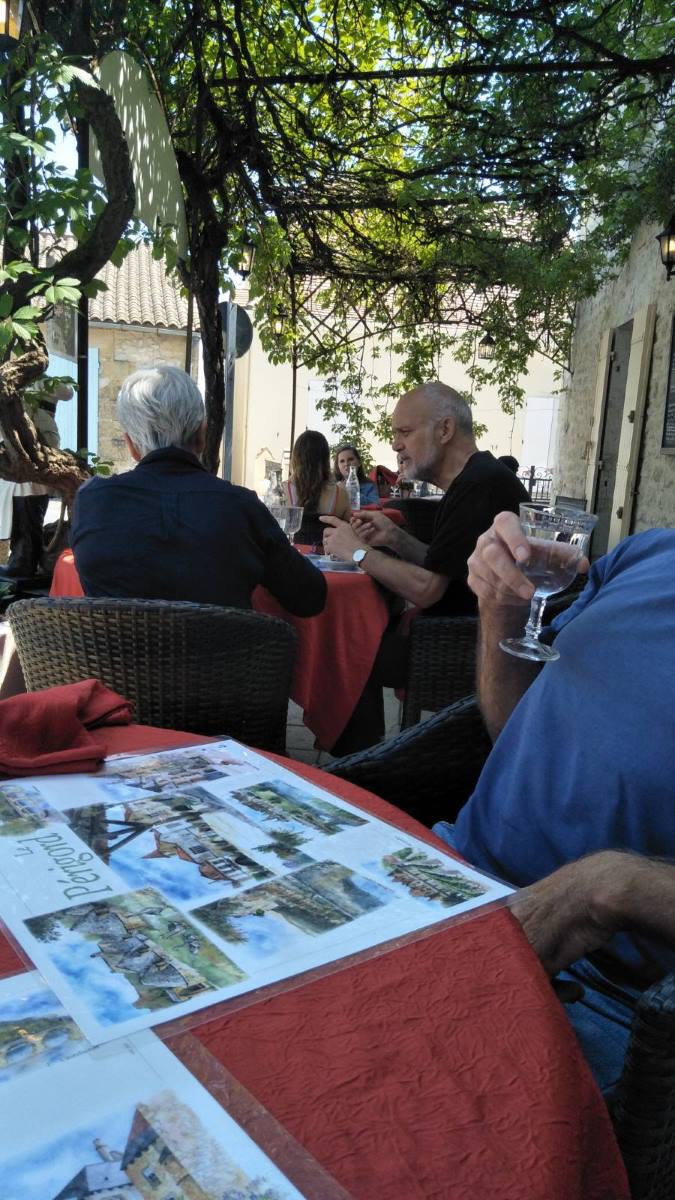 Our bush walk of geocaches took longer than planned as the forest paths were overgrown and the hides were a little bit tricky. A teacher and some students had made novel cache containers like bamboo holders, bird boxes, stones and sawn logs. Unfortunately their best gadget wasn't working but the concept was you push a button and the cache up the tree gets lowered to you.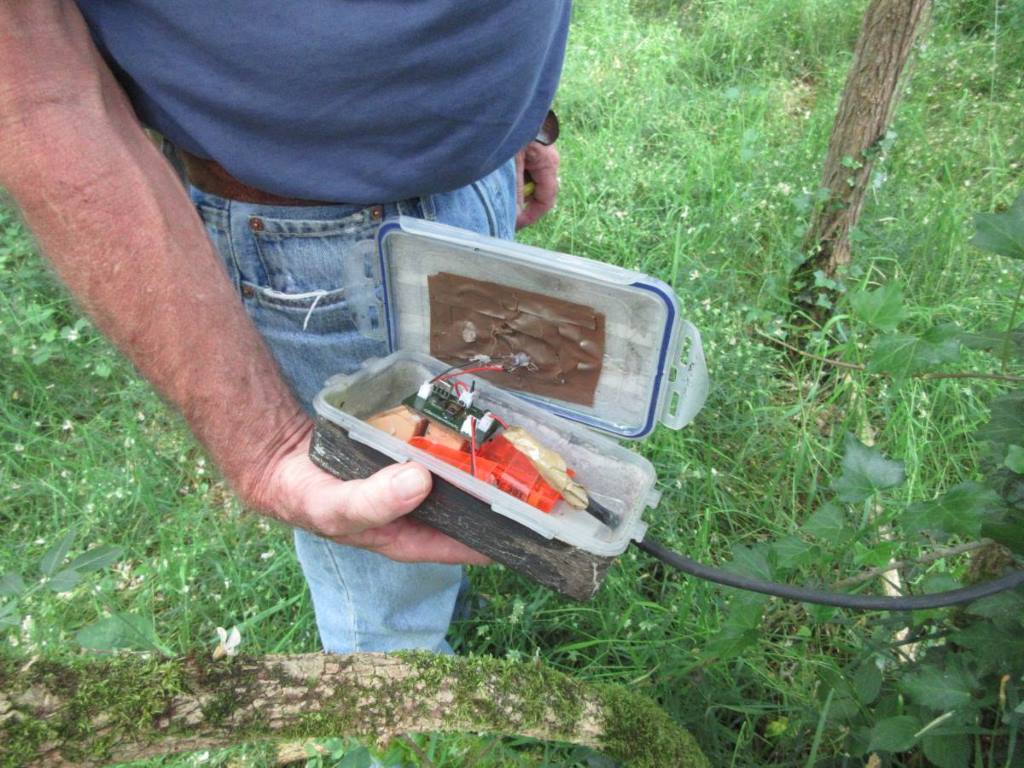 Today's French word is "sol", the clue to one of our caches. We naturally assumed sol was sun, but it actually translates to 'ground'. There is a big difference between the sun and the ground when you are looking for a hidden container.