Today we went to see the start or end, depending where you are coming from, of the Canal Latéral de la Garonne. Although they say this canal and the Canal du Midi combine to take you from the Atlantic to the Mediterranean, they don't. The Canal lateral flows into the Garonne at Castet-en-Dorthe, from there you can cruise to Bordeaux and then out to the Atlantic. At the start of the canal there is a popular restaurant; damn we already ate, which is a shame because their three-course lunch menu looked interesting. For lunch today we tried the acclaimed Chocolat Latine Boulangerie in Monsegur, I had a divine chocolate brownie and Roger the best pain au raisin he has had yet.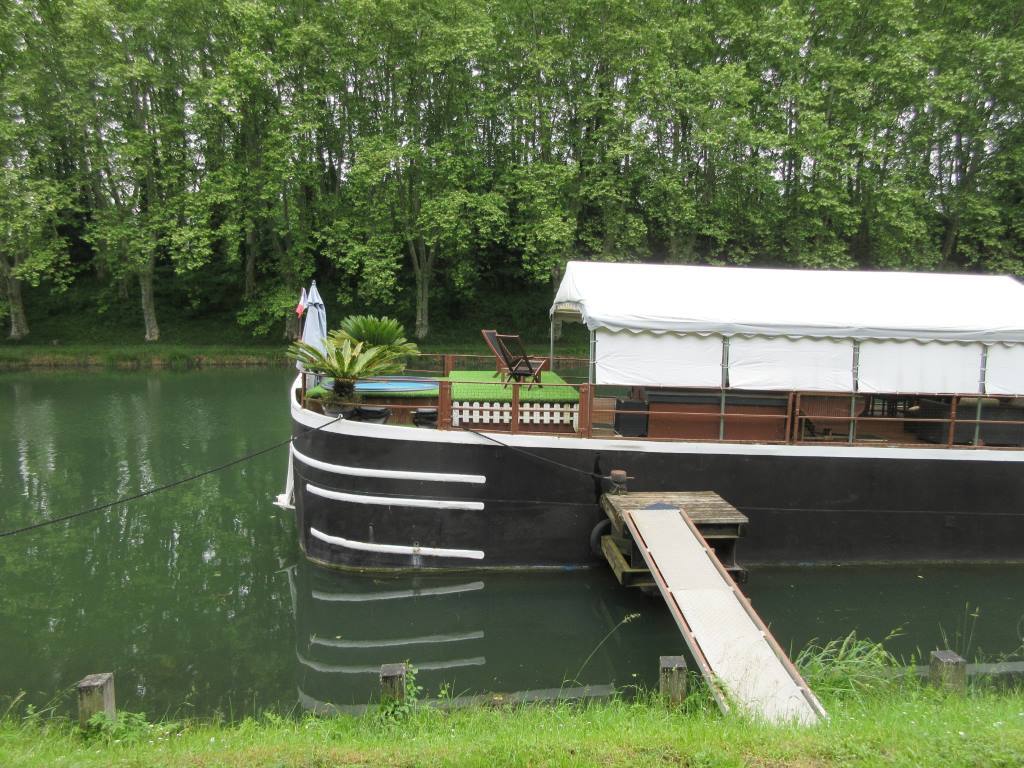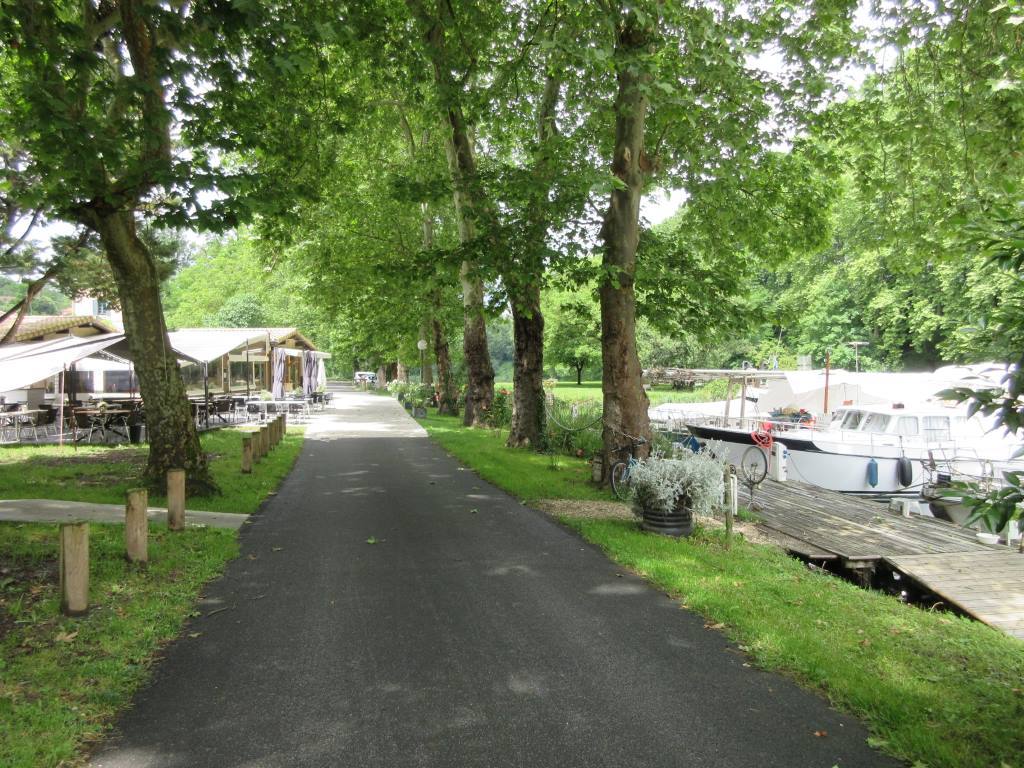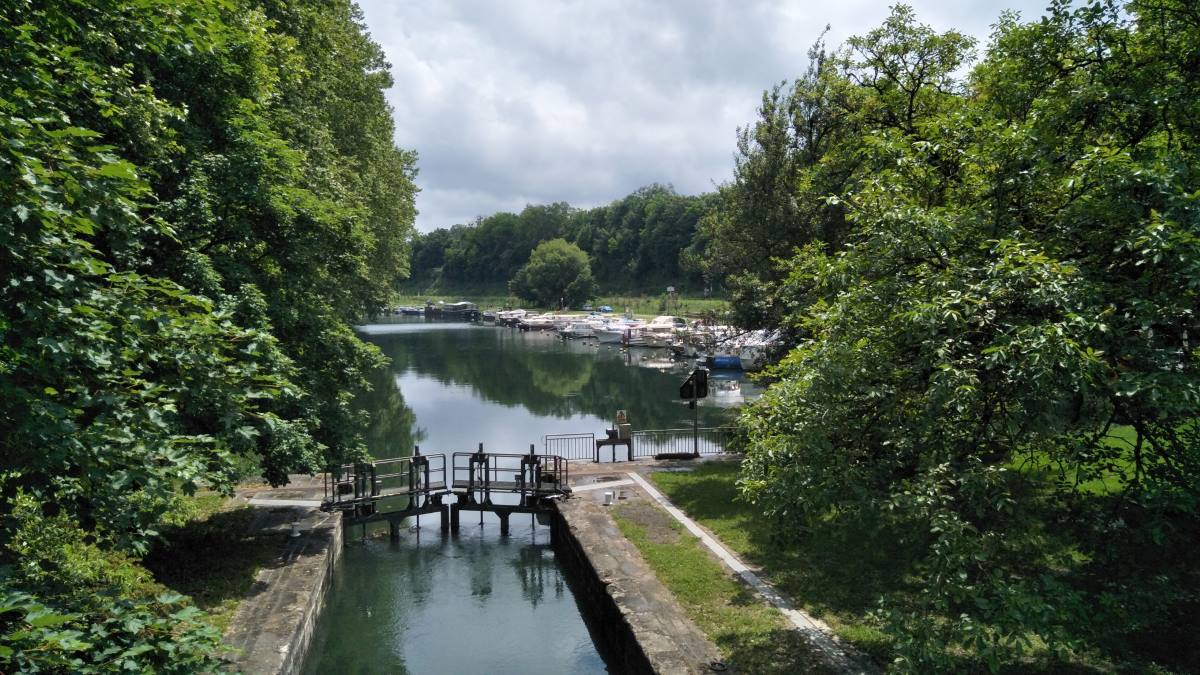 If you think this place looks or sounds familiar, it is where Rick Stein started his 'French Odyssey' canal series. We spent some time there geocaching and getting the attention of the locals as we weeded around all the meter boxes. Our next geocache took us to a small rowing club along the canal by the village of Puybarban. The club has a canal level launching area for all those interested in rowing the canal. Without this you would have to strategically get out of your boat, get wet or row a long way to find another.
Another cache took us further down the canal towards Fontet. The first thing you notice is the sound of a conveyor belt. Over 500 metres away on one side of the road are diggers making a lake which will be used by the village later. The material they dig out is put on a conveyor belt that goes over paddocks and under the road to a pile over 500 metres away on the other side of the road. It is screened and the different by-products are sold or used for other projects. Good use of Council funds to fund a lake with the by-products. Nelson and Hawkes Bay were both going to build rowing courses this way, but in New Zealand the red tape and contractor charges didn't make them a viable.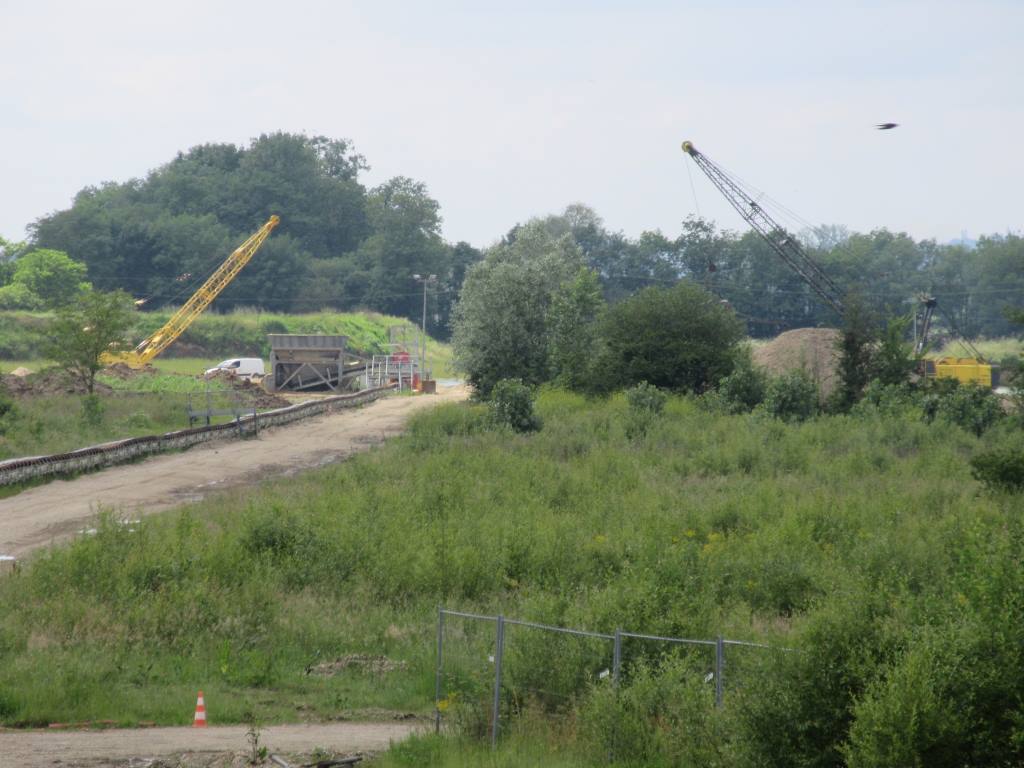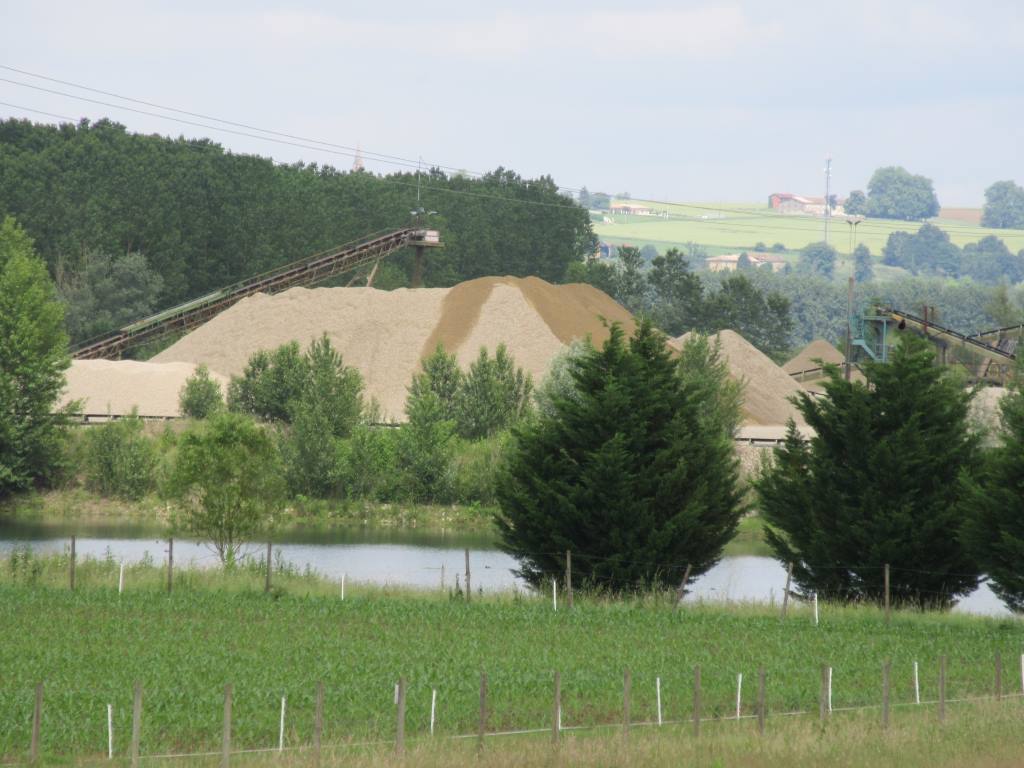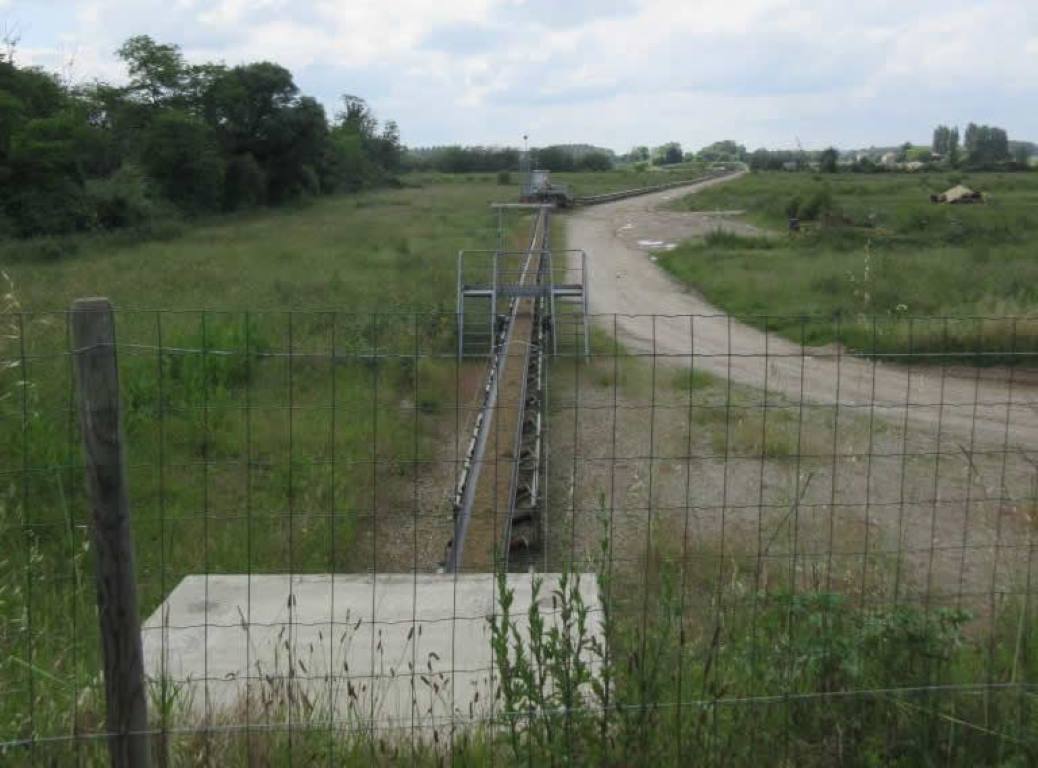 We attempted a few other caches but weren't successful. This is okay because another cacher who had found over 9000 also couldn't find them. What annoyed him and us was that some person said they found every cache along the canal and they were all in good order. Cheats never prosper.
Today's taste of France is not our bakery delights but our homemade fish chowder. We went to the supermarket and experienced how to buy seafood at E.Leclerc. You take a number and wait for it to be called, for non French speakers it does appear on a display sign. You tell the person what you want and they come with a bag to the ice covered stand where the fish is and then weigh it and seal the bag. This whole process is time consuming because there are many customers, many stands and only 2 people going backwards and forwards to the scales. Anyway here is a photo of the fish chowder with 'Dos de cabillaud', today's French word 'cod fillets', really reasonable at €11.50 per kg.