Saturday Cultural Immersion day is here again in Cahors. Today started with our last Saturday market in France, so we stocked up on goats cheese, pate, bread and cherries. Next stop was the Bibliothèque sale, which is not a sale of library books but just a book sale from a second hand dealer. The guy behaved like everyone of his pre-loved books was one of his children and they were all very special and had to be going to a good home, hence I didn't buy any; that and he accused my accent of being Spanish. Last stop for the morning before returning home for lunch was the local antique dealers for a last chance salt and pepper purchase, however NZ$25 is out of my price range, so like the bookshop, lost sale sorry.
Perdu is my French word of the day, perdu means 'lost'. France perdu the rugby, Cahors shops perdu a sale and my scratch & win card from the supermarket said 'perdu'.
Today's Cahors secret garden follows on from the 'lost' theme as we have made several attempts to find two gardens. One is "lost", the other was hiding down a narrow alley and is locked in a private courtyard. No. 5 is the Moors garden, it is an Arabian inspired garden, representing the occupation of Moorish troops in south west France.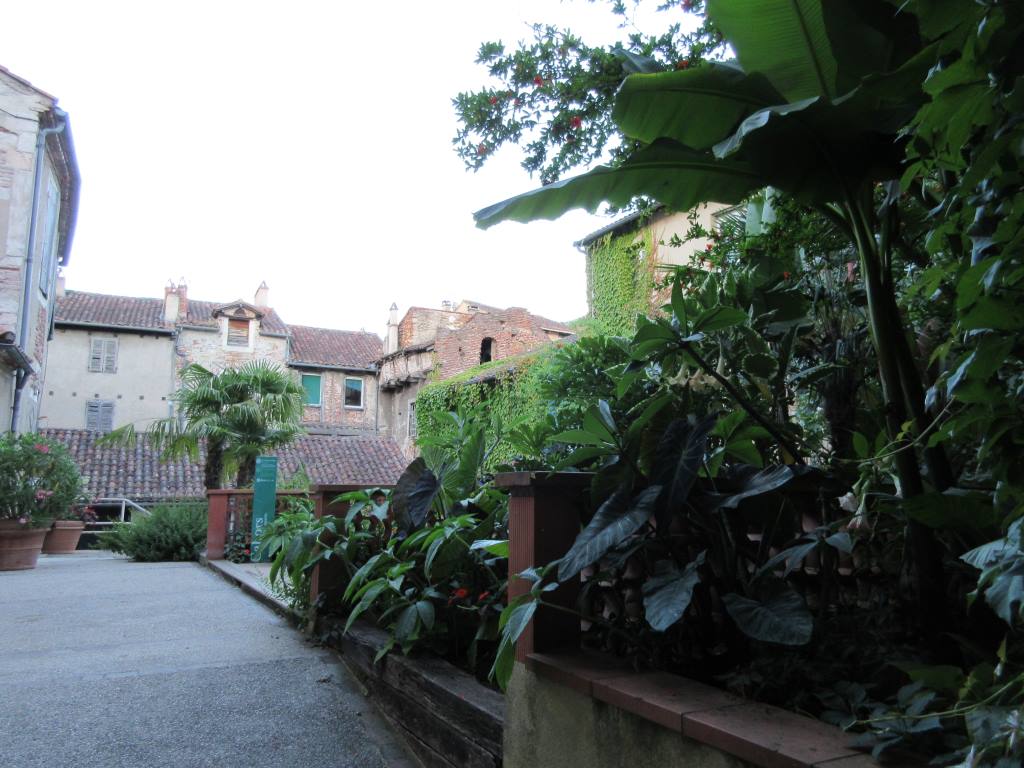 Our after lunch Cultural Immersion consisted of visiting the afternoon content of the Festival of the River down at the quay. There were boat rides, model boats, the fire brigade in an inflatable boat, boat rides and various exhibitions demonstrating hydropower generation, water mills of old, water purification and of course bottled water sales.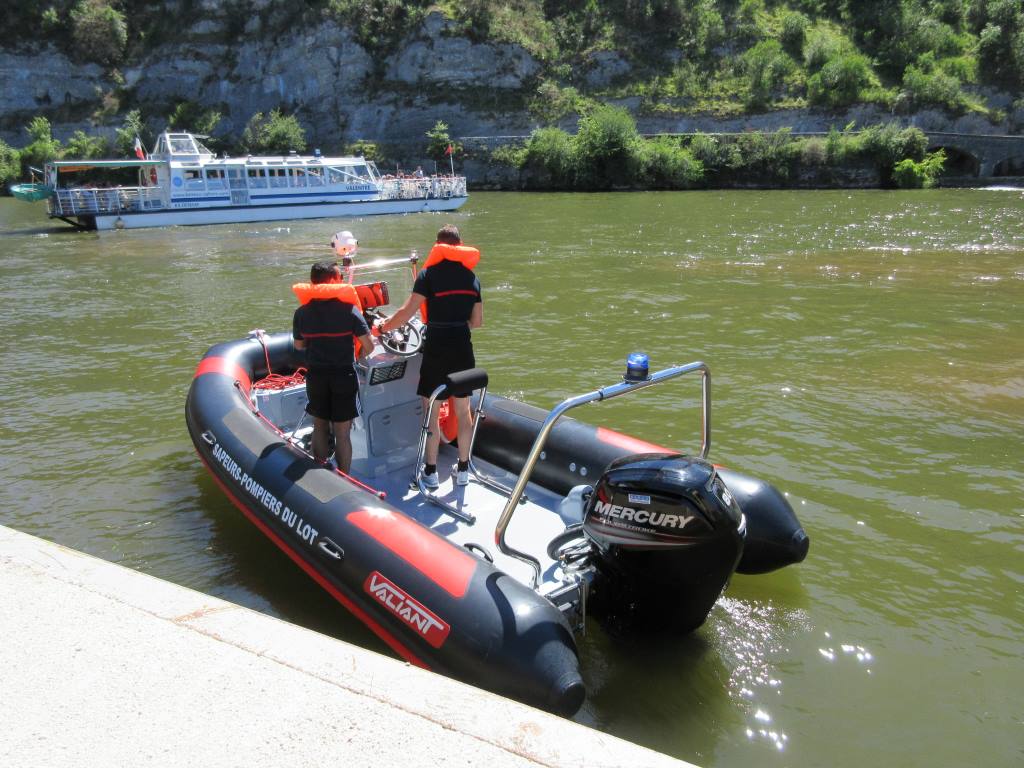 Tea tonight is today's taste of France, a South West France traditional dish, 'Cassoulet'. It is a slow cooked casserole containing meat and white beans. We don't have an oven or time for a slow cooked meal, however most supermarkets sell a precooked version for a reasonable price or you can buy them from a specialty store for a horrendous price. Our budget cassoulet consists of white beans, one drum stick, 2 Toulouse sausages and some bacon. There is an awful lot of salt and fat either from the drum stick, the sausage, or the bacon. I imagine, being France, they also added extra duck fat or lardons for flavour. I forgot, there was also three small slices of carrot.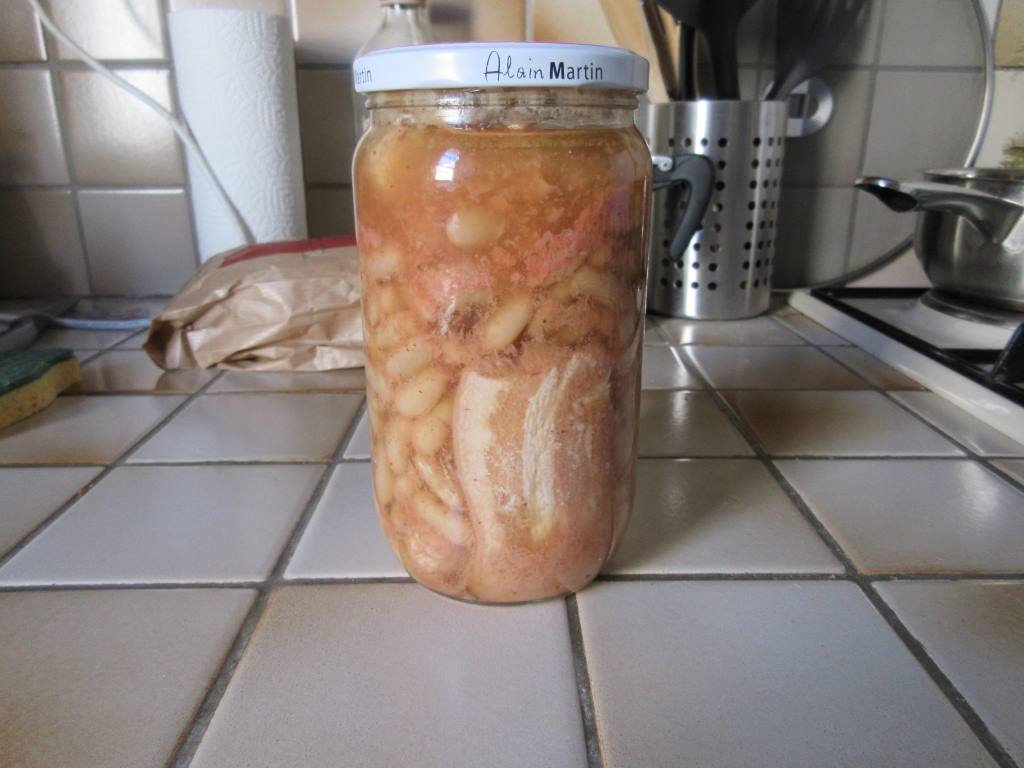 We returned after tea to the quay for the second half of the River festival. Cultural Immersion; part 2 of the River festival included an organised row-past by the local rowing club. Organised means four scruffy crews of master's quads rowing down to the docks. Two of them raced back to the club rooms and in Roger's words the others rowed off looking like four single scullers in one boat.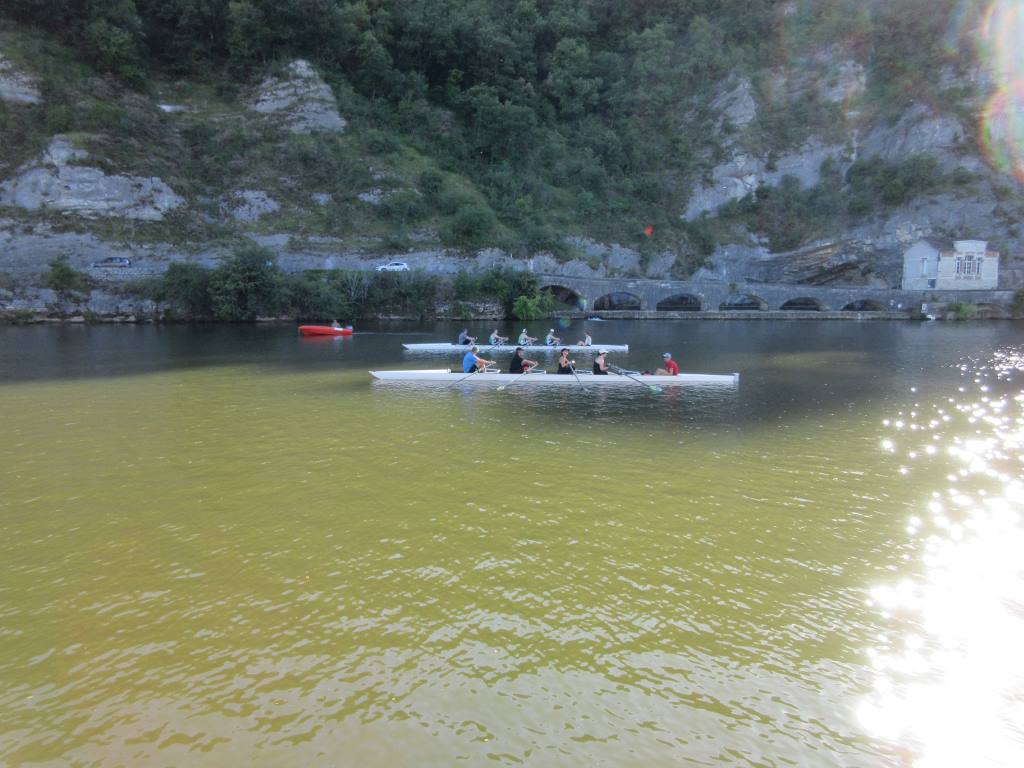 The follow up from the rowing was a free concert performed by 'Degats Locos' on a boat as the stage. The concert started at 8.00pm, too early for the French as they don't normally eat dinner until 9.00pm, after the fourth song I gave up on the French Chanson (lyric) music?